Aanstaande donderdag 27 oktober is er een keynote van Apple. Wat we tijdens het evenement kunnen verwachten? De Apple-analist Ming-Chi Kuo denkt te weten wat er op het programma staat.
Nieuwe MacBook Pro
Al langere tijd wordt er gesproken over een vernieuwde MacBook Pro, en die krijgt aanstaande donderdag waarschijnlijk de hoofdrol. Volgens Kuo komen er nieuwe modellen van 13 en 15 inch. Deze zijn uitgerust met een Touch ID-sensor (waarschijnlijk wordt deze ingebouwd in de aan/uit-knop zodat je je Mac supersnel kunt ontgrendelen), een usb-c-aansluiting en Thunderbolt 3.
De iPhone 14 nu tot €348 korting!
• Maximaal voordeel als je thuis Ziggo hebt
• 6 maanden Apple Music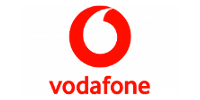 Bekijk actie
De opvallendste vernieuwingen zitten hem in het toetsenbord. Bovenaan het toetsenbord komt een dynamische aanraakbalk voor de functietoetsen, die per programma veranderen. Deze gaat waarschijnlijk de Magic Toolbar heten. Ook nieuw voor de MacBook Pro is het vlinder-mechanisme in het toetsenbord: de toetsen bestaan hierbij uit één gedeelte en zijn een stuk groter, waardoor ze niet meer wiebelen.
Verder komt er volgens Kuo in de nieuwe Mac een Skylake-processor en een optie voor 2TB SSD-opslag. De Magic Toolbar wordt aangestuurd door een chip die we al kennen van de Apple Watch. De schermresolutie blijft onveranderd, toch neemt de beeldkwaliteit toe door oxide-panelen die bovendien energiezuiniger zijn. De usb-aansluiting krijgt een MagSafe-achtige constructie, wat inhoudt dat je je MacBook Pro niet van het bureau af trekt als je op een of andere manier blijft haken achter de kabel. Die schiet in dat geval los.
Nieuwe MacBook
Kuo meldt verder dat er een update komt van de MacBook, maar dat die minder spectaculair is dan die van de MacBook Pro. Deze krijgt een formaat van 13 inch en krijgt ook een usb-c-aansluiting.
Verdere geruchten
Andere geruchten worden door Kuo min of meer ontkracht. Zo is het nog maar de vraag of er een vernieuwde iMac komt. Hetzelfde geldt voor de 5K-monitor die Apple zou ontwikkelen in samenwerking met LG en die het Thunderbolt-display moet vervangen. Misschien worden deze producten donderdag wel aangekondigd, maar duurt het nog tot 2017 voordat ze in de winkels liggen. Dit in tegenstelling tot de nieuwe MacBook en MacBook Pro, die je misschien al tegen het einde van de week kunt bestellen.
iCreate en de keynote
Natuurlijk volgen wij de keynote van Apple op de voet. Tijdens de keynote praten we je direct bij over de nieuwste ontwikkelingen. Houd deze site dus in de gaten en je mist geen enkele update. Ook via onze nieuwsbrief houden we je op de hoogte!