Het Amerikaanse bedrijf Coherent Navigation is overgenomen door Apple. De werknemers zijn in Cupertino aan de slag gegaan voor de kaartenafdeling. Na tal van geruchten is de overname inmiddels officieel bevestigd, maar een woordvoerder liet weten verder geen commentaar te geven op de specifieke plannen die het bedrijf heeft met de werknemers of technologie.
Gps-technologie
De oprichters van het Coherent Navigation, dat gps-technologie ontwikkelt, zijn al in januari komen werken bij Apple. Het bedrijf deed onder andere werk voor de Amerikaanse overheid en werkte aan een extreem nauwkeurige navigatiedienst. Daarbij zouden signalen van reguliere gps-sattellieten gecombineerd worden met die van satellieten bedoeld voor telecommunicatie. De ontwerpers claimen dat de locatie tot enkele centimeters nauwkeurig bepaald kan worden.
De iPhone 13 nu met 3 maanden gratis Apple TV+!
Maximaal voordeel als je thuis internet van Ziggo hebt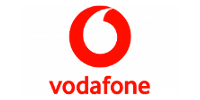 Bekijk actie
Uitbreiding Kaarten
Hoewel niet bevestigd, heeft de overname door Apple ongetwijfeld te maken met de uitbreiding van Kaarten en wellicht ook het elektrische auto-project waar de iPhone-fabrikant aan zou werken. Kaarten is de laatste tijd aanzienlijk uitgebreid met meer gegevens en nieuwe locaties voor flyover-tours. Sinds kort kunnen ook Nederlandse bedrijven hun vermelding in Kaarten toevoegen of wijzigen. Daarnaast lijkt Apple te werken aan een Street View-achtige dienst, aangezien er tegenwoordig minivans uitgerust met camera's en meetapparatuur rondrijden in de Verenigde Staten.