Nu we allemaal drie maanden Apple Music gratis mogen proberen, grijpen we natuurlijk elke gelegenheid aan om van Apple's streamingsdienst te genieten. Sonos-liefhebbers hebben echter pech: de dienst werkt voorlopig niet op het draadloze muzieksysteem. Toch zijn er gelukkig omwegen om alsnog naar Apple Music te luisteren op je Sonos-speakers.
Play:5 = Aux-kabeltje
Als je een Play:5 van Sonos hebt, is de oplossing simpel. De Play:5 heeft namelijk een aux-ingang, waarmee je de speaker met je iPhone, iPad of iPod touch kunt verbinden. Kies in de Sonos-app als bron de Aux-audioingang, zet de Muziek-app aan en de Apple Music komt door je Sonos Play:5. Heb je meerdere Sonos-speakers in huis, koppel deze dan via de Sonos-app aan de Play:5: tik boven in de app op de kamers waar je de Play:5 hebt ingesteld, tik op 'Groep' achter de kamer en selecteer alle andere speakers.

Play:5 + AirPort Express = AirPlay
Nadeel van deze methode is dus wel dat je apparaat bij je Sonos moet blijven liggen. Een oplossing hierop is een AirPort Express. Heb je die in huis, dan kun je de aux-uitgang ook aansluiten op de Play:5. Slinger vervolgens de Muziek-app aan, tik rechts naast de volumebalk op het AirPlay-icoontje en kies je AirPort Express.
De iPhone 14 nu tot €7,50 korting per maand!
Maximaal voordeel als je thuis internet van Ziggo hebt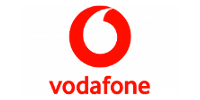 Bekijk actie
Playbar + AppleTV = AirPlay
Heb je een Sonos Playbar en een Apple TV, dan is AirPlay ook de oplossing. Zorg dat de tv is ingeschakeld en dat de Apple TV aan staat. Zet de Muziek-app op je iPhone, iPad of iPod touch aan, tik op AirPlay (zie boven) en kies dit keer je Apple TV. De muziek komt nu door de Playbar; via de app van Sonos koppel je je andere Sonos-speakers.
Sonos als AirPlay-speakers
Tot slot is het ook mogelijk om je complete Sonos-systeem beschikbaar te maken voor AirPlay. Hoe dit precies werkt lees je in iCreate 68.