Apple heeft bekendgemaakt welke tien artiesten er dit jaar optreden tijdens het Apple Music Festival. Van de week, toen de tiende editie van het festival werd aangekondigd, gokten we één van de namen al juist: Britney Spears. Verder komen onder meer Elton John, Robbie Williams en Alicia Keys naar het Londense Roundhouse. Het Apple Music Festival vindt plaats van 18 tot en met 30 september.
Complete line-up Apple Music Festival
De complete line-up van het festival is nu als volgt:
De iPhone 14 nu tot €348 korting!
• Maximaal voordeel als je thuis Ziggo hebt
• 6 maanden Apple Music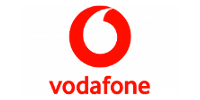 Bekijk actie
18 september: Elton John
19 september: The 1975
20 september: Alicia Keys
21 september: OneRepublic
23 september: Calvin Harris
25 september: Robbie Williams
26 september: Bastille
27 september: Britney Spears
28 september: Michael Bublé
30 september: Chance the rapper
Zoals je ziet, biedt het Apple Music Festival zoals beloofd tien avonden muziek, maar is de concertreeks niet aaneengesloten. Op 22, 24 en 29 september zijn er geen optredens. Over de eventuele voorprogramma's is op dit moment nog niets bekendgemaakt.
Apple Music Festival 2016 volgen via Apple Music
Het Festival heette tot twee jaar terug het iTunes Festival, en toen was het live te volgen via iTunes en je Apple TV. Maar nu is het een exclusief feestje voor de abonnees van Apple Music. 'And it's only on Apple Music' zegt Apple op de website van het Apple Music Festival. Heb je je Apple Music-lidmaatschap nog niet geactiveerd, dan is volgende maand dus het moment om te starten met je drie gratis proefmaanden. Wil je een van de concerten bezoeken? Ook dat wordt een lastig verhaal, want de tickets zijn niet te koop. Zoals gebruikelijk worden ze verloot onder inwoners van het Verenigd Koninkrijk.