Apple is momenteel vluchtig bezig om een programma te maken dat de trojan horse Flashback verwijdert. De twee Java-updates van vorige week hebben het gebruikte gat in Java al gedicht, maar de naar schatting 600.000 geïnfecteerde Macs zijn nog steeds geïnfecteerd. Apple zal hier snel een medicijn voor uitbrengen.
Menens
Toen de eerste verhalen over de malware Flashback de kop opstaken, werden ze door sommigen afgedaan als propaganda van antivirussoftwarefabrikanten. Dat het dit keer menens is bewees Apple al met de twee Java-updates, maar nu heeft het bedrijf ook een aparte supportpagina aan Flashback toegewijd. Hierin vertelt Apple dat Flashback gebruikmaakt van een veiligheidslek in Java, waardoor het zichzelf op Macs kan installeren. Dit gat is inmiddels gedicht met de Java-updates, er wordt nu druk gewerkt aan een programmaatje dat Flashback ook daadwerkelijk verwijdert.
De iPhone 14 nu tot €7,50 korting per maand!
Maximaal voordeel als je thuis internet van Ziggo hebt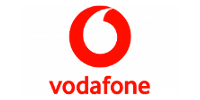 Bekijk actie
De wortels van het kwaad aanpakken
Apple houdt het overigens niet bij het fixen van de schade van Flashback. Op de supportpagina wordt uitgelegd dat de malware draait op servers die worden gehost door de auteurs van de malware. Apple is in samenwerking met Internet Service Providers over de hele wereld bezig om dit commando- en controlenetwerk te ontmantelen.
Tot die tijd
Tot de tijd dat Apple de Flashback-fix heeft uitgebracht, kun je zelf wat voorzorgsmaatregelen treffen om je Mac te beschermen. Zorg ten eerste dat je de Java-updates hebt geïnstalleerd, via >Software-update. Als je dit hebt gedaan, ben je in ieder geval met Snow Leopard en Lion beschermd tegen de malware. Heb je Leopard of ouder, dan is het verstandig om Java uit te schakelen. Voor Safari doe je dit door bij 'Safari>Voorkeuren>Beveiliging' het vinkje voor 'Activeer Java' weg te halen.
Wil je controleren of jij per ongeluk toch al bent geïnfecteerd door Flashback? Open dan de Terminal in de map 'Hulpprogramma's' en voer deze commando's in.