Update: Niets van waar
Apple heeft Buzzfeed gemeld dat ze absoluut niet bezig zijn met een overstap-app voor iOS-gebruikers. Woorvoerster Trudy Muller zegt dat Apple zich focust op de overstap van Android-gebruikers naar iPhone, en dat gaat prima. Apple reageert zelden op geruchten, maar met het onderstaande gerucht is dus duidelijk een grens bereikt.
—
De iPhone 14 nu tot €348 korting!
• Maximaal voordeel als je thuis Ziggo hebt
• 6 maanden Apple Music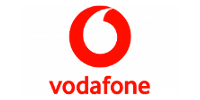 Bekijk actie
Apple schijnt te werken aan een app die het gemakkelijker moet maken om van iPhone over te stappen naar een Android-toestel. Dat is overigens niet geheel vrijwillig, meldt The Telegraph.
iPhone-gebruikers stappen niet over
Apple is de nieuwe app gaan ontwikkelen onder druk van Europese telecomproviders. Die hebben geklaagd omdat iPhone-gebruikers maar zelden overstappen naar een ander platform. Volgens providers komt dat omdat er geen gemakkelijke manier is om gegevens op de iPhone te exporteren naar de Android.
Dat Apple-gebruikers misschien hartstikke tevreden zijn met hun toestel en daarom helemaal niet over wíllen stappen, daar wordt vreemd genoeg in alle toonaarden over gezwegen. Terwijl dit ons toch ook een heel plausibele verklaring lijkt. Hoe dan ook: volgens de providers verzwakt dit hun positie in de onderhandelingen met Apple en moet er iets gebeuren.
Move to iOS
Apple heeft eerder een app gemaakt die precies andersom werkt: met de app Move to iOS die eind vorig jaar verscheen, zetten mensen hun gegevens gemakkelijk over van een Android-telefoon naar een iPhone. Het was Apple's eerste Android-app en is inmiddels 1 miljoen keer gedownload.