Dat Apple werkt aan een locatietracker waarmee je verloren spullen terugvindt, was dankzij geruchten al zo goed als zeker. Nu zijn er voor het eerst screenshots gelekt die laten zien hoe Apple dit precies gaat vormgeven. De Apple tracker zal onderdeel worden van de Zoek mijn-app, een nieuwe app van iOS 13.
Apple locatietracker
De screenshots werden gedeeld door MacRumors. Nu gebruik je de nieuwe Zoek mijn-app om te zien waar je Apple-apparaten of vrienden zijn. Straks komt daar nog een tabblad bij: 'Items'. Hier vind je straks je spullen terug die je hebt bevestigd aan een Apple tag, zoals je sleutels of tas.
De iPhone 14 nu tot €348 korting!
• Maximaal voordeel als je thuis Ziggo hebt
• 6 maanden Apple Music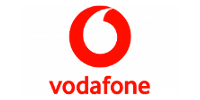 Bekijk actie
'Label je dagelijkse spullen met B389 en verlies ze nooit meer uit het oog', valt te lezen in het tabblad. Hierbij is 'B389' de codenaam – zo wordt het apparaat op dit moment binnen Apple genoemd. Welke naam Apple het Tile-achtige apparaat straks geeft, is nog niet bekend.
Met de tracker ben je niet alleen in staat om op de kaart te zien waar de spullen zich bevinden; het heeft ook allerlei slimme functies, zo blijkt uit de code van iOS 13. Je kunt bijvoorbeeld instellen dat je een melding ontvangt wanneer je ver verwijderd bent van een voorwerp. Zo vergeet je een keer niet die tas mee te nemen wanneer je naar huis gaat.
Ben je een voorwerp verloren en kun je hem – ondanks de locatiebepaling op de kaart – niet vinden? Via een knop in de Zoek mijn-app laat je de tracker een hard geluid afspelen, zodat je bijvoorbeeld hoort dat je sleutels tussen de bank moeten zijn geglipt. Is de tracker nog steeds nergens te bekennen, dan schakel je de verloren-modus in. Als een andere iPhone-gebruiker het voorwerp tegenkomt, dan zal diegene in staat zijn om de eigenaar te bellen of sms'en.
Gouden combinatie met iPhone 11
Het lijkt erop dat de Apple tracker extreem nauwkeurig is wanneer je deze in combinatie met de iPhone 11 of iPhone 11 Pro gebruikt. In deze iPhones zit de U1-chip. Deze ondersteunt Ultra-Wideband, een technologie die bedoeld is om je locatie ten opzichte van andere apparaten vast te kunnen stellen. Apple noemt dit zelf 'gps, maar dan op huiskamerschaal'.
Het is niet bekend of de tracker alleen werkt met de nieuwste iPhones. We denken dat de tracker er ook voor oudere modellen is, maar dat het dan alleen met bluetooth werkt en minder nauwkeurig is.
Bron: MacRumors.