Apple heeft een patent verworven waarmee een mobiel apparaat via inductie kan worden opgeladen. Op Patently Apple zien we een docking station dat via een stroomkabel met een stopcontact wordt verbonden. De iPhone wordt in staande positie tegen dit station aangezet, waardoor hij contact maakt en wordt opgeladen, net als een elektrische tandenborstel.
Neerleggen
Haal de nieuwe iPhone 13 Pro als eerste in huis!
Internet van Ziggo thuis? Ontvang dan tot €5 korting per maand en dubbele data!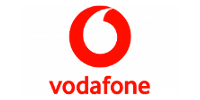 Bekijken
In het document wordt opgemerkt dat de staande positie niet de enige mogelijk is: je zou de telefoon ook kunnen neerleggen, of tegen de zijkant kunnen zetten. Enige vereiste is dat het apparaat en de inductielader contact met elkaar maken. De extra antenne, die in het station zit ingebouwd, moet de ontvangst van een draadloos signaal versterken.
Eerder werden er al patenten aangevraagd voor het op afstand opladen van een product en zelfs opladen via de oortjes. Wat denk jij? Gaan we de iPhone 5 opladen via een inductielader, via de oortjes, of moeten we hem toch gewoon elke nacht aan het stopcontact hangen?