Daar is de datum! iOS 10 zal op 13 september gelanceerd worden. Vanaf dan kan je je iPhone, iPad of iPod touch een update geven en profiteren van alle voordelen die het nieuwe besturingssysteem biedt.
Dit hoorden we vanavond voor het eerst over iOS 10
Eigenlijk niet zo gek veel… Wat wel opvallend was dat HomeKit in iOS 10 een impuls krijgt. Het moet steeds eenvoudiger worden om de verwarming vast aan te zetten, de lichten te dimmen en de garagedeur open te doen. Zoek in de winkel naar artikelen met het vignet 'Works with Apple HomeKit' en je kan het via je iPhone organiseren.
De iPhone 14 nu tot €348 korting!
• Maximaal voordeel als je thuis Ziggo hebt
• 6 maanden Apple Music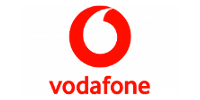 Bekijk actie
En dit wisten we al eerder
Tijdens de WWDC in juni was de eerste aankondiging van iOS 10 en een uiteenzetting wat het nieuwe iOS te bieden heeft. Dit was toen onze eerste indruk. Na een wat diepere duik kwamen we erachter dat het eindelijk mogelijk is om 'onbelangrijke' apps te verwijderen. Ook ontdekten we  negen functies die ons erg aanspraken. Het in eerste instantie tamelijk geflopte Kaarten krijgt ook een update die het programma een impuls gaat geven en in één klap zorg draagt dat Kaarten weer serieus te nemen valt.
Tot ons genoegen gaat iOS 10 er tevens voor zorgen dat enkele irritaties tot het verleden gaan behoren. Wat eveneens erg bleef hangen waren de vele nieuwe opties die de emoji's gaan bieden. Dat je woorden kan omzetten in emoji's bijvoorbeeld. Of hoe ze eruit gaan zien en daarmee tegelijkertijd de nostalgische geruststelling dat de vintage emoji's weer terugkeren. Uiteraard komen er ook nieuwe emoji's waarbij gelukkig ook veel vrouwelijke.