Vanavond is het show time in het Steve Jobs theater in Cupertino. Apple onthult dan zijn tv-streamingdienst, waarmee het de strijd bindt met Netflix en Amazon. Maar dit is niet het enige wat Apple in petto heeft. Dit zijn de verwachtingen.
1. Video-streamingdienst
De grote blikvanger van vanavond is de streamingdienst. Dit wordt een concurrent voor Netflix, met exclusieve series, films en tv-shows. De content is waarschijnlijk te zien in de bestaande TV-app, die nu nog niet beschikbaar is in Nederland.
BLACK FRIDAY: De iPhone 14 nu tot €348 korting!
• Maximaal voordeel als je thuis Ziggo hebt
• 6 maanden Apple Music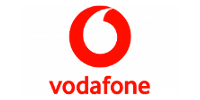 Bekijk actie
Dat Apple het groots wil aanpakken, blijkt wel uit de grote namen die het heeft gestrikt. Onder meer Oprah Winfrey, Jennifer Aniston en Steven Spielberg werken aan producties voor Apple's TV-dienst.
Hoeveel de streamingservice moet kosten, is onduidelijk. Ook is het nog maar afwachten of we er in Nederland gebruik van kunnen maken. Bij nieuwe diensten is het helaas vaak zo dat Apple ze in beginsel alleen in de Verenigde Staten beschikbaar stelt, zoals bij Apple Pay en Apple News.
Bovendien kan het goed zijn dat Apple zijn videodienst alvast aankondigt, maar dat de release voorlopig uitblijft. Volgens geruchten heeft Apple nog slechts vijf eigen producties afgerond. Daardoor moet de streamingdienst het vooral hebben van content van andere productiehuizen, maar de onderhandelingen verlopen stroef. Netflix en HBO zouden in ieder geval al zijn afgehaakt.
2. Tijdschriftendienst
Apple mengt zich niet alleen in Hollywood, maar ook in de tijdschriftenmarkt. Het lijkt erop dat Apple een dienst voor tijdschriften lanceert. Een jaar geleden nam Apple al de app Texture over, een soort Netflix voor tijdschriften. Voor een tientje per maand heb je dan toegang tot talloze tijdschriften.
Apple zou de abonnementendienst integreren in Apple News. Ook deze app is er niet in Nederland, dus het is het afwachten of wij er iets aan hebben. In iOS 12.2 en macOS 10.14.14 werden al enkele verwijzingen gevonden naar 'Apple News Magazine'. Er zijn verschillende categorieën, zoals 'Auto's', 'Entertainment', 'Eten en koken' en 'Wetenschap en techniek'. Daarnaast is ook al gebleken dat de magazines op pdf's gebaseerd zijn en dat het mogelijk is om edities te downloaden om deze offline te lezen.
3. Abonnementsdienst voor games
Het kan niet op met de nieuwe diensten: naar verluidt komt er ook iets aan voor games. Volgens Bloomberg gaat het om een premium abonnementsdienst voor games uit de App Store. Voor een maandelijks bedrag kun je dan zoveel games spelen als je wilt – maar wel alleen op iOS.
4. iOS 12.2
We denken ook dat Apple de volgende tussentijdse software-update voor de iPhone en iPad vrijgeeft: iOS 12.2. Nieuw zijn bijvoorbeeld de vier nieuwe Animoji's: een zwijn, haai, giraffe en uil. Een andere interessante vernieuwing is de ondersteuning van AirPlay 2 en HomeKit op bepaalde tv's van derden.
5. AirPower
Veel nieuwe hardware verwachten we niet, want Apple presenteerde vorige week al een nieuwe iPad mini, iPad Air, iMac en AirPods. Maar we rekenden ook op AirPower en die lancering bleef uit. Mogelijk gunt Apple de oplaadmat een eervoller toneel en krijgt hij aandacht in het Steve Jobs Theater.
6. iPod touch
Mogelijk komt Apple zelfs op de proppen met een nieuwe iPod touch. De laatste iPod touch verscheen in 2015 en volgens geruchten brengt Apple dit jaar een nieuw model uit. Vanavond weten we misschien meer.
Apple keynote volgen
Om 18:00 uur (Nederlandse tijd) begint de Apple keynote. Die kun je volgen via een livestream die Apple op de website beschikbaar stelt. Ook houden we je op icreatemagazine.nl met een liveblog en nieuwsartikelen op de hoogte van het evenement. Of meld je aan voor de nieuwsbrief; dan ontvang je na afloop alle highlights in je mailbox:
Aanmelden nieuwsbrief
Je aanmelding is helaas niet gelukt. Probeer het later nog eens.