Heb je de afgelopen woensdag de Apple-keynote gemist? Dan vind je ergens dit weekend vast een keer de tijd om het twee uur durende evenement terug te kijken. Maak je op voor een paar uurtjes vol met superlatieven!
Apple-keynote iPhone 7 in zijn geheel
Uiteraard kun je de keynote volledig terugkijken. Het is een wat lange zit, zeker als de spoilers al een tijdje niet te vermijden zijn. Eventueel kun je ook ons liveblog van die avond erop naslaan.
De iPhone 14 nu tot €348 korting!
• Maximaal voordeel als je thuis Ziggo hebt
• 6 maanden Apple Music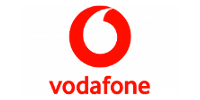 Bekijk actie
Samenvatting van 107 seconden
Twee uur veel te lang? Gelukkig is er ook een sterk ingekort filmpje waar je de belangrijkste punten van de keynote op je afgevuurd worden in krap twee minuten. Flitsend, snel en ook hier komt alles aan bod. Maar knipper niet met je ogen want dan mis je misschien iets!
https://youtu.be/GeoUELDgyM4
De introductie van de avond
In zowel de lange als de korte versie van de keynote is in de filmpjes overigens geen plaats voor de fraaie introductie door James Corden van Tim Cook. Tijdens een een korte versie van Carpool Karaoke – binnenkort op Apple TV en Apple Music – brengt de talkshowhost de Apple CEO naar de backstage ingang van het Bill Graham Civic Auditorium waar de keynote gehouden werd. Geinig, charmant en een uitstekende opening van de keynote.
https://youtu.be/RmwUReGhJgA
Alleen interesse in de iPhone 7?
Het grootste nieuws op de keynote was uiteraard de introductie van de iPhone 7. Je kan zoeken in de lange versie van de keynote, maar eenvoudiger is om het gedeelte dat specifiek over de nieuwste iPhone gaat even terug te kijken. Zeker als je alles wilt weten. Of bekijk de losse commercials die Apple maakte over het design en de werking van de nieuwe iPhone 7.
https://youtu.be/9hYITumiWC4
https://youtu.be/Q6dsRpVyyWs
AirPods
Een andere aangename verrassing op de keynote was de lancering van de AirPods. Op een soepele manier worden deze draadloze oortjes geïntroduceerd in een strak en mooi filmpje.
https://youtu.be/RdtHX15sXiU
Apple Watch Series 2
De opvolger van de eerste Apple Watch heet de Apple Watch Series 2. Hij is uitgerust met een GPS-chip, werkt een stuk sneller dan zijn voorganger en … Nou ja, je ziet alles in het introductie-filmpje van Apple.
https://youtu.be/p2_O6M1m6xg
Het kan natuurlijk ook dat je die strakke filmpjes of vlotte presentaties niet veel aan vindt. Dan kun je altijd nog kijken naar het optreden van Sia direct na de keynote. Of hoe Sacha Baron Cohen enige tijd geleden de Apple keynote imiteerde om zijn nieuwe film The Brothers Grimsby te promoten.