Bedrijven in Nederland en België kunnen vanaf nu hun vermelding bij Apple Kaarten invoeren of aanpassen. Vorig jaar startte Apple met het toevoegen van bedrijven vanuit bestaande databases, maar vanaf nu zijn de vermeldingen ook aan te passen door gebruikers zelf.
Bedrijf toevoegen aan Apple Kaarten
Het toevoegen of aanpassen van bedrijfsgegevens verloopt via Maps Connect. Het enige wat je daarvoor nodig hebt is een Apple ID. Na het inloggen kun je controleren of je bedrijf reeds wordt vermeld en de gegevens indien nodig aanpassen. Is een bedrijf nog niet opgenomen in de lijst, dan kan deze handmatig toegevoegd worden. Alle vermeldingen worden gecontroleerd door Apple voordat ze definitief doorgevoerd worden. De functionaliteit van Maps Connect betreft uitsluitend midden- en kleinbedrijf: grote ketens zijn veelal al opgenomen vanuit databases als Yelp.
Vodafone Runners: De iPhone 13 nu met 3 maanden gratis Apple TV+!
Maximaal voordeel als je thuis internet van Ziggo hebt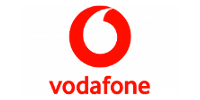 Bekijk actie
Uitbreidingen
De uitbreidingen komen op het moment dat Apple Kaarten een steeds prominentere rol gaat innemen. Was het sinds de lancering in 2012 vooral een ondergeschoven kindje op de iPhone en iPad dat het altijd moest afleggen tegen Google Maps, tegenwoordig is Kaarten een stuk uitgebreider en functioneler. Dat werd ook hoog tijd nu de dienst beschikbaar is in CarPlay, op de Watch en op de Mac. Desondanks kwam Kaarten onlangs nog slecht uit de test van de Consumentenbond: wat betreft navigatie en verkeersinformatie scoorde de dienst een 'dikke onvoldoende'.