Het is bijna weer zover: in september onthult Apple de nieuwste iPhones. Dat gebeurt in thuisstad Cupertino, in het Steve Jobs Theater naast het hoofdkantoor. Dit zijn onze 6 verwachtingen van het iPhone 11-event.
Apple event september
De exacte datum van de iPhone-keynote maakte Apple nog niet bekend, maar dinsdag 10 september is een zeer waarschijnlijke datum. Tijdens het Apple september event onthult het bedrijf naar verluidt drie iPhone 2019-modellen, maar het blijft niet bij nieuwe iPhones.
De iPhone 14 nu tot €7,50 korting per maand!
Maximaal voordeel als je thuis internet van Ziggo hebt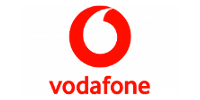 Bekijk actie
1. iPhone 11 Pro
De iPhone XS en iPhone XS Max krijgen allebei een opvolger, en de meest waarschijnlijke naam is iPhone 11 Pro. De grote versie heet mogelijk de iPhone 11 Pro Max. Het formaat van de toestellen blijft hetzelfde en het design verandert nauwelijks; de grootste verbetering betreft de camera. Allebei krijgen ze een drievoudige camera, waarbij de derde lens een groothoeklens is. Hierdoor heb je een wijder bereik en maak je gedetailleerdere foto's.
Een andere grote verbetering is dat de iPhones andere apparaten draadloos kunnen opladen, zoals de Apple Watch en AirPods. Hierbij gebruik je de iPhone als een soort Qi-oplader. Verder verbetert de batterij zich sterk en ook de prestaties gaan erop vooruit, dankzij een snelle A13-processor.
2. iPhone 11
Het blijft niet bij twee nieuwe iPhones, want ook de iPhone XR wordt vernieuwd. Het instapmodel gaat waarschijnlijk door het leven als iPhone 11 – en is een stuk goedkoper dan de toptoestellen. Wat al zo goed als zeker is, is dat hij er voor een groot deel hetzelfde uitziet en het toestel weer een 6,1-inch lcd-scherm heeft. Wel is hij verkrijgbaar in twee nieuwe kleuren: lavendel en groen.
Ook de camera van de iPhone 11 gaat er flink op vooruit: het toestel krijgt twee cameralenzen in plaats van één. Dit betekent dat je straks eindelijk optische zoom hebt en je betere portretfoto's kunt maken. Het is bovendien goed mogelijk dat je ook met dit instapmodel andere apparaten draadloos kunt opladen, door ze boven op de iPhone te leggen. Verder krijgt de iPhone dezelfde nieuwe en snellere A13-processor en houdt de batterij (die bij de huidige XR al heel goed is) het nóg langer uit. In een vergelijking tussen de iPhone XR en iPhone 11 lees je meer over de verbeteringen.
3. Apple Watch Series 5
Het september-event wordt ook wel de 'iPhone-keynote' genoemd, maar sinds 2016 is het Apple september event ook het toneel waar Apple een nieuwe versie van 's werelds populairste smartwatch onthult. Dit jaar gaat het om de Apple Watch Series 5. Het lijkt erop dat het om een bescheiden upgrade gaat, waarbij een verbeterde processor het meest noemenswaardig is. Het ontwerp blijft hetzelfde, maar er komt wellicht weer een nieuw model met een behuizing van keramiek. Verder zou Apple werken aan een Apple Watch met een ingebouwde slaapmonitor, maar we verwachten dat deze pas in 2020 verschijnt.
4. Apple Tag
Oké: het is van een heel andere orde dan een nieuwe iPhone of Apple Watch, maar er bestaat een kleine kans dat de 'Apple Tag' wordt onthuld. Dit is een soort sleutelhanger die je overal aan kunt bevestigen. De tag zou dan net zoals je Apple-apparaten op de kaart van de nieuwe Zoek Mijn-app te zien zijn, zodat je hem kunt traceren. Leuk is dat je met de tag ook zou kunnen voorkomen dat je spullen vergeet. Zijn jij en je iPhone te ver verwijderd van de tag, dan ontvang je een notificatie.
5. Releasedatum iOS 13, iPadOS en macOS Catalina
Tijdens de WWDC-keynote in juni kondigde Apple zijn nieuwe besturingssystemen aan, te weten iOS 13, iPadOS, macOS Catalina, watchOS 6 en tvOS 12. Tijdens het Apple september event 2019 horen we op welke datum we de nieuwe software kunnen downloaden. Doorgaans is dat een week na de keynote.
6. Apple TV+ en Apple Arcade
Deze week hoorden we allerlei concrete geruchten over Apple TV+ en Apple Arcade. We verwachten dat we tijdens het iPhone 11 event in september meer horen over Apple's plannen met het nieuwe Netflix en de gamedienst. Mogelijk horen we dan wat de abonnementsdiensten moeten kosten, en of Apple TV+ inderdaad direct in november beschikbaar is in Nederland.