Apple heeft een nieuwe muzikale app geïntroduceerd, Muziekmemo's. Muziekmemo's is een applicatie waarin de (hobby)muzikant nieuwe ideeën gemakkelijk opneemt en opslaat. Inspiratie kan tenslotte op elk moment toeslaan. Muziekmemo's is echter meer dan een simpele verzamelbak voor losse opnames.

Jammen met Apple
Niet alleen neem je jouw ideeën op in uitstekende ongecomprimeerde audiokwaliteit, Muziekmemo's verzorgt ook nog eens een bassist en drummer die met je meejammen. Je opname wordt geanalyseerd op toonhoogte en ritme en voorzien van een groovy drumbeat en dito baslijn. Als je het juist minimalistisch en klein wilt houden, dan is dat ook mogelijk. Je geeft namelijk zelf aan hoe hard en gecompliceerd de bas en drums moeten zijn, en of ze überhaupt mee moeten spelen.
De iPhone 14 nu tot €348 korting!
• Maximaal voordeel als je thuis Ziggo hebt
• 6 maanden Apple Music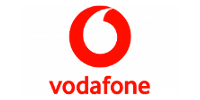 Bekijk actie
Apple geeft aan dat Muziekmemo's geoptimaliseerd is voor akoestische gitaar en piano, maar met bijvoorbeeld zang, bas of viool werkt het ook prima. De app is erg goed in het herkennen van toonhoogte en akkoorden, net als de 'feel' van een nummer. Een rustige pianopartij krijgt bijvoorbeeld een heel andere drumpartij dan een snelle gitaarsolo. Is je instrument vals? Dan stem je dit met het stemapparaat in de app.
Muziekmemo's delen
Je voorziet je memo's van een herkenbare titel en verschillende tags, zodat je ze in de app gemakkelijk terugvindt. Maar wat heb je aan een idee als je er alleen in de app bij kunt? Muziekmemo's zijn op veel verschillende manieren te delen, via iCloud Drive, Mail, SoundCloud, YouTube, of je opent ze met GarageBand voor iOS en maakt je idee gelijk tot een volwaardig nummer. Mogelijkheden te over om je inspiratie (later) om te zetten tot een topproductie.
Met de gratis app Muziekmemo's bevestigt Apple weer eens zijn focus op creativiteit. Iedere muzikant heeft aan deze app een uitstekend kladblaadje en verzamelbak voor alle riffjes, loopjes en zanglijnen die te binnen schieten. Dankzij de deelmogelijkheden pak je het idee gemakkelijk op achter je Mac met GarageBand of Logic Pro en door de prima geluidskwaliteit kan het zomaar eens gebeuren dat het riffje dat je ruw hebt opgenomen ook daadwerkelijk gebruikt wordt in het eindproduct.