Na lang wachten kwam woensdag dan de iPhone 7. In de speculaties vooraf was een prominente rol voor de kleur(en) van het apparaat weggelegd. Bij de Apple-keynote werden uiteindelijk mat en hoogglans zwart aangekondigd. Die laatste kleur wordt 'gitzwart' genoemd. Wil je een gitzwarte iPhone, dan kun je niet kiezen voor het instapmodel. Alléén de duurdere 128 en 256 GB-versie zijn verkrijgbaar in deze opvallende kleur.
Verstop je iPhone 7 in een hoesje
Kies je ervoor om extra te betalen voor deze opvallende tint, juist omdat-ie zo mooi glanst … en dan raadt Apple je aan om je fraaie gitzwarte iPhone 7 achter een hoesje te verbergen. Je leest het goed, ze zeggen het zelf op hun eigen site, in een voetnoot.
De iPhone 14 nu tot €348 korting!
• Maximaal voordeel als je thuis Ziggo hebt
• 6 maanden Apple Music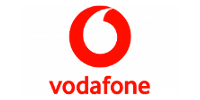 Bekijk actie
De glanzende afwerking van de gitzwarte iPhone 7 is het resultaat van een proces met 9 stappen waarbij het materiaal zeer zorgvuldig wordt geanodiseerd en gepolijst. De buitenkant is net zo hard als bij andere geanodiseerde Apple producten, maar de glanzende laag kan na verloop van tijd minuscule doffe gebruikssporen vertonen. Als je dit wilt voorkomen, raden we je aan om je iPhone te beschermen met een van de vele verkrijgbare hoesjes.
Dan toch maar mat?
Nu ligt het gevaar van gebruikssporen (al dan niet minuscuul of dof) altijd om de hoek bij glimmende smartphones. En ook vettige vingerafdrukken en stofnesten zijn eerder zichtbaar. Dat is tenminste een les die je de afgelopen jaren al wel geleerd kunt hebben. Mocht je iemand zijn die zijn iPhone vaak laat stuiteren of het noodzakelijk acht je sleutels in dezelfde broekzak te bewaren, dan is het sowieso slimmer om voor de meer mattere kleur te kiezen.
De mededeling op de site van Apple lijkt er in ieder geval op dat makers van transparante iPhone 7-hoesjes mooie tijden tegemoet gaan.