Gisteravond rond 19:00 uur heeft Apple de nieuwe, gerenoveerde versie van zijn besturingssysteem voor de iPhone, iPad en iPod touch ter download vrijgegeven. Het was daarna gelijk zo druk op de Apple-servers dat we verschillende software-updatepogingen moesten doen voordat we toegang kregen tot de download van iOS 7.
Vormgeving
De nieuwe versie is deze keer ontworpen door niemand minder dan Apple's hoofdontwerper Jony Ive. De heldere kleuren en de nieuwe, minimalistische vormgeving van de icoontjes en de interface zijn het eerste dat opvalt, maar in totaal hebben Jony en zijn team meer dan 200 functies verbeterd of toegevoegd.
De iPhone 13 nu tot €393 voordeel!
• Heb je al internet van Ziggo thuis? Profiteer dan van extra voordeel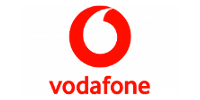 Bekijken
Nieuw of verbeterd
Voorbeelden van nieuwe functies zijn het handige Controlecentrum dat je vanuit de onderrand omhoog sleept, FaceTime Audio voor gratis telefoneren via FaceTime, een overzichtelijke multitasking-weergave van geopende apps, AirDrop naar en vanaf je iOS-apparaat, fotofilters voor de app Camera, betere beveiliging van je zoekgeraakte iPhone tegen onbevoegd gebruik en nog veel meer. Onderstaand filmpje van 9to5mac geeft een indruk van de mogelijkheden:
Handleiding
Wil je precies weten hoe het gerenoveerde iOS 7 werkt en wat je er allemaal mee kunt? Apple heeft in de iBook Store gratis pdf-gebaseerde e-books met de Engelstalige iOS 7-gebruikershandleiding voor de iPad en de iPod touch beschikbaar gesteld. Een vergelijkbare handleiding voor de iPhone komt nog.
In het volgende nummer van iCreate, nummer 52, dat op 8 oktober in de winkels ligt, vertellen we uitgebreid hoe je met de nieuwe én de vertrouwde functies van iOS 7 werkt.