Apple werkt samen met het bedrijf TSMC aan een micro oled-display, ergens op een geheime locatie in Taiwan. De schermen zouden gebruikt worden in 'toekomstige augmented reality-apparaten'. Het kan haast niet anders, of hiermee wordt verwezen naar Apple's AR-bril, de Apple Glass.
Apple Glass brillenglazen: micro oled-display
TSMC – ook verantwoordelijk voor chips in de iPhone – zou de micro oled-displays gaan leveren. Deze schermpjes zijn veel dunner en kleiner dan bijvoorbeeld lcd- en oled-displays en dat is natuurlijk ideaal voor een brillenglas – want jampotglazen hoeven niet per se opnieuw hip te worden. Er wordt beweerd dat de displays die momenteel in de maak zijn, minder dan één inch (oftewel 2,5 centimeter) groot zijn. Een ander voordeel is dat zo'n scherm veel energiezuiniger is, zodat je de bril de hele dag door kunt dragen.
De iPhone 14 nu tot €7,50 korting per maand!
Maximaal voordeel als je thuis internet van Ziggo hebt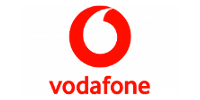 Bekijk actie
De ontwikkeling van de micro oled-display verkeert nog in een zeer vroeg stadium en voordat de massaproductie op gang komt, zijn we zeker weer een paar jaar verder. Reken op eind 2022 of begin 2023. Het is dus goed mogelijk dat de Apple Glass over twee jaar in de winkels ligt.
Apple Glass
Al jaren zijn er veel geruchten over een bril van Apple, met als opvallendste eigenschap de augmented reality-functies. Augmented reality legt een virtuele laag over de werkelijkheid. Naar de precieze mogelijkheden daarvan blijft het nog gissen, maar volgens eerdere geruchten synchroniseert de Apple bril waarschijnlijk met je iPhone om teksten, e-mails, kaarten en games te over je gezichtsveld van de gebruiker. In het geval van een navigatie-app, zie je bijvoorbeeld de pijlen in de juiste richting dus gewoon in je gezichtsveld.
De bril heeft volgens insiders een onopvallend ontwerp. Hij ziet er niet futuristische uit, maar lijkt op een gewone bril. Hij zou rond de 500 dollar moeten gaan kosten. En – goed om te weten voor de brildragers onder ons – is waarschijnlijk verkrijgbaar op sterkte.
Bron: via MacRumors
Wekelijks Apple nieuws in je mail
Als eerste op de hoogte van het laatste nieuws, tips & aanbiedingen!
Je aanmelding is helaas niet gelukt. Probeer het later nog eens.