Apple gaat MacBooks met vlekken op het scherm kosteloos repareren. Het bedrijf erkent dat er problemen zijn met de coating die is gebruikt op bepaalde displays. MacRumors heeft dit gelezen in een interne nota van Apple.
Antireflectiecoating laat los
Dit voorjaar klaagden mensen over de antireflectiecoating van vooral Retina MacBook Pro's uit 2012, 2013 en 2014. Deze coating liet los, waarschijnlijk door de druk van het toetsenbord en het trackpad, of door het iets te enthousiast poetsen van het scherm. De vlekken begonnen in de hoeken maar ontsierden soms het complete scherm. De problemen traden 12 tot 18 maanden na aanschaf van de MacBooks op.
MacBook-scherm gratis vervangen
Gedupeerde klanten hebben zich massaal gemeld bij staingate.org. Apple gaf aanvankelijk niet toe dat er problemen waren en repareren was een dure grap, daar tikt je zo 800 euro voor af. Het bedrijf neemt de problemen nu eindelijk serieus en komt dus hoogstwaarschijnlijk met een reparatieprogramma. Apple vervangt MacBook-schermen tot drie jaar na aanschaf of tot 16 oktober 2016. Mensen die de reparatie al uit hebben laten voeren, krijgen de kosten hiervan alsnog vergoed.
De iPhone 14 nu tot €348 korting!
• Maximaal voordeel als je thuis Ziggo hebt
• 6 maanden Apple Music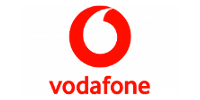 Bekijk actie