Het eerste Apple-event van het jaar komt eraan. Zet dinsdag 23 maart maar in je agenda: dan is er een online event, of worden er in ieder geval nieuwe Apple-producten aangekondigd. Dat beweren althans enkele bekende Apple-lekkers.
Apple-event maart 2021
Apple houdt zo nu en dan een event in maart, maar het is geen vaste prik. Vorig jaar was er in maart geen event, maar dat kan ook te maken hebben gehad met de pandemie. Wel werden er producten gelanceerd middels persberichten. Later in het jaar waren er wel events, dat waren stuk voor stuk online aangelegenheden zonder live publiek. Als er inderdaad een event in maart is, zal het ook weer compleet digitaal zijn.
De iPhone 14 nu tot €7,50 korting per maand!
Maximaal voordeel als je thuis internet van Ziggo hebt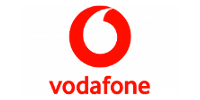 Bekijk actie
Zowel het Chinese Apple-blog Kang als de bekende Apple-lekker Jon Prosser hebben onafhankelijk van elkaar gehoord dat er een Apple-event plaatsvindt – of anders op zijn minst een reeks productaankondigingen middels persberichten. Maar wat mag je dan verwachten qua producten?
Nieuwe Apple-producten
Een product dat door vrijwel iedereen genoemd wordt, is de AirTag. Dit is Apple's versie van een bluetoothtracker, die je kunt bevestigen aan je kostbare spullen die je niet wilt verliezen. Vorige week dook in de bèta van iOS 14.5 een nieuwe functie op: In de app Zoek mijn vind je straks een nieuw tabblad, Objecten, en daarop vind je straks ook een tabblad voor verloren voorwerpen. Dat is een goede indicatie dat de AirTags er inderdaad aan zitten te komen.
Maar er zijn ook volop geruchten over andere nieuwe Apple-producten. Zo komt er misschien een nieuwe iPad Pro met een verbeterde processor, miniled-display en een Apple Pencil 3. Daarnaast zijn er speculaties over een derde generatie van de reguliere AirPods – die gaan naar verluidt veel meer lijken op de AirPods Pro. Ook een nieuwe Apple TV behoort tot de mogelijke onthullingen.
Apple-event maart 2021: blijf op de hoogte
Wil je op de hoogte blijven van het Apple-event en de nieuwe producten? Meld je dan aan voor onze gratis nieuwsbrief en je blijft overal van op de hoogte.
Blijf op de hoogte met onze nieuwsbrief
Op de hoogte blijven van het laatste iPhone-nieuws en andere Apple-ontwikkelingen? Meld je dan nu aan voor onze gratis nieuwsbrief!
Je aanmelding is helaas niet gelukt. Probeer het later nog eens.
Bron: 9to5Mac