Apple organiseert op de valreep van jaar toch nog een event. Op maandag 2 december om 22.00 uur Nederlandse tijd is er een speciale bijeenkomst in New York.
Apple Event december 2019: favoriete apps en games
Lange tijd werd er gedacht dat Apple in oktober nog een event zou organiseren: een keynote rondom onder meer de AirPods Pro en en de 16-inch MacBook Pro. Die producten werden uiteindelijk zonder al te veel rumoer aangekondigd via een persbericht. De kans op een keynote leek daarmee verkeken, maar nu is er begin december toch nog een speciaal event, zo blijkt uit uitnodigingen die naar de pers zijn verstuurd.
De iPhone 14 nu tot €348 korting!
• Maximaal voordeel als je thuis Ziggo hebt
• 6 maanden Apple Music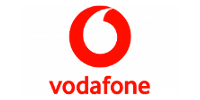 Bekijk actie
Op de uitnodiging is te lezen dat het event draait om de favoriete apps en games uit 2019; het lijkt om een soort award-show te gaan. Verder is er vooral nog veel onduidelijk over dit evenement. Het is voor het eerst dat Apple zoiets organiseert. We weten op dit moment nog niet eens of het event voor iedereen te zien is – in het voorjaar van 2018 was er ook een event dat niet gelivestreamd werd, dus dat zou niet voor het eerst zijn.
Nieuwe producten?
De kans bestaat dat er tijdens deze keynote ook nog nieuwe producten worden aangekondigd, maar ook hierover is nog onduidelijkheid. De eerder aangekondigde Mac Pro zou nog dit jaar moeten verschijnen; misschien horen we op 2 december meer over de release-datum. Verder zijn er hardnekkige geruchten over de AirTags: dit is een bluetooth tracker die je aan al je spullen kunt bevestigen zodat je ze kunt traceren als je ze kwijt bent. Wil je op de hoogte blijven van de ontwikkelingen rondom het event? Houd dan onze website in de gaten of meld je aan voor onze wekelijkse nieuwsbrief.
Je aanmelding is helaas niet gelukt. Probeer het later nog eens.
Bron: MacRumors