Op de nieuwe MacBook Pro die afgelopen donderdag gepresenteerd werd, is een aantal nieuwe dingen te zien. De Touch Bar bijvoorbeeld, met daarin geïntegreerd Touch ID. Plus een Force Touch-trackpad dat een stuk geavanceerder is. Maar er zijn ook wat zaken die we moeten missen. Zo heeft MagSafe het veld moeten ruimen.
De voordelen van MagSafe
Apple introduceerde de MagSafe-aansluiting tien jaar geleden en het was briljant. Een magnetische aansluiting voor het opladen van je MacBook: de magneet was sterk genoeg om tijdens het opladen te blijven plakken, maar schoot los als er plots aan de kabel getrokken werd. Dat heeft bij heel veel MacBooks een val van de tafel of het bureau voorkomen. Want door MagSafe trek je je dure Mac niet mee als je over de oplaadkabel struikelt. Oké, het is een functie die je misschien maar een of enkele keren echt nodig hebt. Maar een ongeluk zit in een klein hoekje:
BLACK FRIDAY: De iPhone 14 nu tot €348 korting!
• Maximaal voordeel als je thuis Ziggo hebt
• 6 maanden Apple Music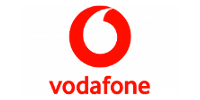 Bekijk actie
Alle betrokkenen maken het goed: het kabeltje is losgepeuterd en werkt nog steeds, de stofzuigerrobot tuft nog dagelijks een rondje door het huis en de MacBook in kwestie staat nog altijd op dezelfde tafel.
Thunderbolt 3-aansluiting
Van de week introduceerde Apple dus een nieuwe MacBook Pro, en die heeft geen oude vertrouwde MagSafe-aansluiting. In plaats daarvan vind je op de nieuwe Pro Thunderbolt 3-aansluitingen: een universele poort die diverse functies combineert. Je kunt er andere apparaten mee koppelen maar ook je computer mee opladen. De MacBook Pro zonder Touch Bar heeft twee van zulke aansluitingen, de uitvoering met Touch Bar heeft er vier – twee aan weerszijden. Struikel je over de oplaadkabel, dan schiet die niet meer los, met alle gevolgen van dien. De kabel is bovendien korter dan we gewend zijn – 2 meter – waardoor je ook nog minder speling hebt.
Het is overigens niet de eerste keer dat Apple MagSafe overboord gooit. De magnetische aansluiting was ook al verdwenen bij de gewone MacBook. Vorige week ging nog het gerucht dat de nieuwe MacBook Air met Thunderbolt 3 een andere manier van opladen zou krijgen, maar dat deze aansluiting ook MagSafe zou krijgen. Alleen de MacBook Air is nu nog voorzien van MagSafe, maar het lijkt erop dat de MacBook Air sowieso zijn langste tijd gehad heeft …