Shot on iPhone is een terugkerende reclamecampagne van Apple. Hierin wordt de kracht van de camera van de iPhone getoond. Professionele en amateur fotografen wordt gevraagd foto's en video's te maken met de nieuwste iPhone, bijvoorbeeld van schattige dieren of met een focus op portretfotografie. Voor de iPhone 7 is een doorgaans lastige omstandigheid uitgekozen: de duisternis.
One Night – Shot on iPhone 7
Voor deze Shot on iPhone-campagne – met de toepasselijke naam One Night – zijn professionele fotografen op pad gestuurd in onder meer Chicago, Shanghai en IJsland. Zoals je waarschijnlijk al verwacht, heeft dit mooie plaatjes opgeleverd. Waar we eerder over de foto's van deze campagne berichtten, heeft Apple nu onderstaande video op zijn YouTube-kanaal gedeeld. Hierin zijn ook bewegende beelden te zien van indrukwekkende kwaliteit. (Zorg voor de beste weergave dat de beeldkwaliteit op 1080p staat via het tandwieltje en 'Kwaliteit' rechtsonder.)
https://www.youtube.com/watch?v=0QKG4mRH_MY
De iPhone 14 nu tot €7,50 korting per maand!
Maximaal voordeel als je thuis internet van Ziggo hebt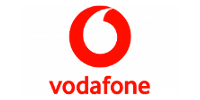 Bekijk actie
Situaties met weinig licht zijn over het algemeen lastig voor camera's, zeker die van smartphones. De iPhone 7 (Plus) presteert goed onder lastige lichtomstandigheden. Het ƒ/1.8-diafragma laat tot 50 procent meer licht vallen op de camera-sensor en door de optische beeldstabilisatie is een foto met een langere sluitertijd niet direct onscherp als je even trilt. We moeten eerlijk bekennen dat een beetje talent voor fotografie ook helpt. Zulke mooie plaatjes als Apple ze laat zien hebben wij nog niet geschoten. Waarschijnlijk dat er daarom deze keer voor gekozen is om alleen professionele fotografen in te zetten.
Alle foto's
De foto's van Shot on iPhone worden gebruikt voor een wereldwijde reclamecampagne. In 25 landen zullen ze op billboards te zien zijn. Om mensen er nog maar eens bij stil te laten staan wat zij kunnen bereiken met hun iPhone.
Wil je alle foto's rustig bekijken of in groot formaat downloaden, dan kan dat op de website van Apple.