Moet je voor kerst of sinterklaas een cadeautje kopen voor iemand die fan is van Apple? Of zoek je zelf nog wanhopig naar iets om op je verlanglijstje te zetten? Wij geven je graag cadeau-tips. En ze zijn nog vriendelijk voor de portemonnee ook.
MacBook sticker – vanaf € 7,99
Wil je je MacBook een compleet nieuwe look geven? Plak er een sticker op! MacSkins levert stickers waarmee je je Macbook kunt personaliseren. Er zijn meer dan 200 ontwerpen! Het Apple-logo aan de achterkant van het scherm gaat perfect op in de stickers. De versiering gaat 5 jaar mee maar laat zich ook heel gemakkelijk verwijderen als je er toch op uit bent gekeken.
De iPhone 14 nu tot €348 korting!
• Maximaal voordeel als je thuis Ziggo hebt
• 6 maanden Apple Music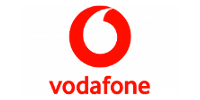 Bekijk actie
Gekleurde Lightning-kabel – € 6,95
Oplaadkabeltjes, daar kun je er nooit genoeg van hebben. Op een of andere manier raken die dingen altijd zoek. Nu kun je bij Apple zelf kabeltjes kopen, maar die zijn vrij prijzig en alleen maar verkrijgbaar in wit. Deze kabel is er in de kleuren roze, rood, paars, oranje, geel, groen, blauw, zwart en … wit. Te koop bij GadgetBay.
Smartphone lenzenset – € 5
Met de iPhone kun je heel bijzondere foto's maken. Maar met dit lenzensetje van de Hema maak je ze nog net even specialer. De set bestaat uit een 180 graden fisheye lens, een macrolens en een 0,67 groothoeklens.
Ravensburger puzzel – € 19
Is je kroost niet weg te slaan van de iPad? Geef ze dan deze ouderwetse legpuzzel cadeau. Is de puzzel klaar, dan breng je hem tot leven met de iPad of iPhone. De puzzel heeft 1000 stukjes, dus daar ben je wel even zoet mee. Te koop bij Intertoys.
Gigaset G-tag – € 19,99
Ken je iemand die altijd zijn spulletjes kwijt is? Deze Gigaset G-tag sleutelhanger heeft een Bluetooth-chip en en in combinatie met de G-tag app is altijd alles weer terug te vinden. Een soort Zoek mijn iPhone, maar dan voor sleutelbossen, portemonnees of teerbeminde huisdieren. Moet je alleen niet je iPhone kwijtraken, natuurlijk …
Jaarabonnement iCreate – € 20
Geef een abonnement op iCreate cadeau! Dankzij de Euro-actie betaal je nu maar € 20 voor tien nummers. Bestellen kan in onze webshop. Liever een ander tijdschrift? Op Euro-actie.nl vind je nog veel meer betaalbare tijdschriften.