De online Apple Store is in aanloop naar de keynote van vanavond offline gehaald. Dat is overigens geen complete verrassing: dit gebeurt vlak voor iedere keynote waarin nieuwe producten worden aangekondigd. Apple is op dit moment druk bezig om de nieuwe spullen een mooi plekje in de digitale etalage te geven.
iPhone 7 en Apple Watch 2
Het eerste product dat we vanavond verwachten is de nieuwe iPhone 7 (Plus) zónder gewone koptelefoonaansluiting, maar met meer geheugen, nieuwe kleuren en een betere of zelfs dubbele camera. Daarnaast kan het haast niet anders dan dat er een Apple Watch 2 met GPS gepresenteerd wordt. Ook verwachten we nog een aantal nieuwe iPhone-toebehoren, zoals exclusieve AirPods (draadloze oordopjes) en nieuwe spullen uit de Beats-lijn.
Vodafone Runners: De iPhone 13 nu met 3 maanden gratis Apple TV+!
Maximaal voordeel als je thuis internet van Ziggo hebt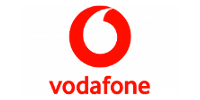 Bekijk actie
Kunnen we vanavond dan meteen ook shoppen?
Nee, helaas. De nieuwe producten zijn weliswaar vanaf vanavond in de Store te bewonderen, maar de Bestel-knop zal ontbreken en ook pre-orderen behoort waarschijnlijk nog niet tot de opties. Pas over een paar dagen kan de eerste groep landen preorders gaan plaatsen. Een werkschema van een Amerikaanse provider geeft 9 september als pre-orderdatum voor de iPhone 7, waarna deze op 23 september in de winkels ligt. Nederland behoort traditioneel niet tot de eerste groep landen waar nieuwe Apple-producten als eerst beschikbaar zijn; reken op oktober.
Apple-keynote
Wil je vanavond de Apple-keynote volgen? Lees dan ons artikel over het volgen van de keynote of neem direct een kijkje op ons liveblog.