Niet iedereen is blij met de nieuwe versie van Final Cut Pro, daarover schreven we vorige week al. Dat Apple die kritiek ter harte neemt, dat is nieuws.
Sinds gisteren is Apple begonnen met het terugbetalen van het aankoopbedrag aan ontevreden klanten. Ook heeft Apple een speciale pagina met veelgestelde vragen gelanceerd.  Daarbij gaat Apple in op veel vragen waar gebruikers van de software mee zitten.
Vodafone Runners: De iPhone 13 nu met 3 maanden gratis Apple TV+!
Maximaal voordeel als je thuis internet van Ziggo hebt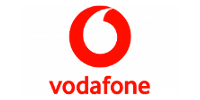 Bekijk actie
Nieuwe versie
Met de vragenpagina probeert Apple misverstanden te verhelpen en klanten (alsnog) tevreden te stellen. Zo legt Apple uit dat sommige camera's pas kunnen worden ondersteund nadat de fabrikanten de bijbehorende plug-ins hebben bijgewerkt.
Apple geeft aan dat een aantal gewenste features in een grote update  zullen worden toegevoegd. Onder andere multicam editing, XML-export en het exporteren van audio tracks zullen in een nieuwe versie zullen worden toegevoegd. Bij het exporteren van audio tracks wordt gesproken van een update die 'deze zomer' verschijnt:
'An update this summer will allow you to use metadata tags to categorize your audio clips by type and export them directly from Final Cut Pro X.'
Geld terug
Klanten die niet tevreden zijn kunnen hun geld terugvragen. Apple is begonnen met het vergoeden van het aankoopbedrag bij mensen die een klacht hebben ingediend via het officiële contactformulier van Apple. Er zijn veel klanten die via die weg hebben gemeld dat ze  niet tevreden zijn omdat Final Cut Pro X niet voldoet aan hun verwachtingen.
Dat blijkt effectief: meerdere ontevreden Final Cut Pro X-gebruikers kregen op deze manier hun geld terug, met excuses van Apple. Apple vermeldt wel dat deze gang van zaken een uitzondering is:
'Please note that this is a one time exception because the iTunes Terms and Conditions state that all sales are final.'
Ga jij je geld terugvragen of wacht je de update van deze zomer af? Of snap jij de commotie niet en ben je juist tevreden met je nieuwe softwarepakket?