Vorige week waarschuwden we je nog om de datum op je iPhone, iPad of iPod touch niet aan te passen naar 1 januari 1970. Je toestel loopt dan vast en wanneer je het opnieuw opstart, blijf je het Apple-logo in beeld zien. Apple heeft inmiddels aangegeven bekend te zijn met het probleem en te zoeken naar een oplossing.
Update van iOS komt eraan
Op een speciale supportpagina waarschuwt Apple voor de bug: 'De datum handmatig aanpassen naar mei 1970 of eerder kan ervoor zorgen dat je iOS-device niet meer aan gaat naar een restart.' Het probleem zal worden opgelost met een software-update: grote kans dus dat er deze week nog een update verschijnt van iOS.
Momenteel is er nog geen gemakkelijke oplossing als je je toestel op deze manier hebt laten vastlopen, Apple verzoekt je in dat geval contact op te nemen met Apple Support. De 1970-bug komt voor op toestellen met een 64-bit processor (vanaf de iPhone 5s, iPad Air en iPad mini 2).
De iPhone 14 nu tot €348 korting!
• Maximaal voordeel als je thuis Ziggo hebt
• 6 maanden Apple Music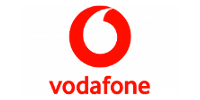 Bekijk actie
Maar waarom zou je de datum naar 1970 veranderen?
Sinds de bug bekend is, wordt op forums als Reddit en 4Chan maar ook op Facebook een plaatje verspreid dat ten onrechte belooft dat er iets interessants gebeurt als je de datum van je iDevice terugdraait naar 1970. Je iPhone of iPad zou dan bij het opstarten het kleurige retro-icoon van Apple tonen en voorzien zijn van een klassiek Macintosh-thema. Je vindt dit plaatje onder aan dit artikel.
Trap er niet in, want het is een flauwe grap. In plaats van weer een leuk design-grapje van Apple, krijg je een telefoon waarmee je niks meer kunt.