Betrouwbare Apple-watchers wisten het zeker: 2020 zou het jaar worden van Apple's augmented reality-bril. Helaas lijkt het er nu sterk op dat we een paar jaar extra geduld moeten hebben: de AR-bril van Apple zou in 2023 op de markt komen. Wel brengt het daarvoor nog een Apple AR-headset uit, die op z'n vroegst in 2021 verschijnt.
Apple AR-headset
Dat 2020 het jaar zou worden van Apple's augmented reality-bril, kwam onder meer uit de mond van de goed geïnformeerde Apple-watcher Mark Gurman. Nu schrijft diezelfde Gurman dat de plannen van Apple anders lopen. Dit meldt hij op basis van bronnen die bekend zouden zijn met de ontwikkelingen. Zij stellen dat Apple in 2021 of 2022 een gecombineerde VR- en AR-headset wil uitbrengen. Bij de headset ligt de focus op gamen, video kijken en virtuele vergaderingen. Aanvankelijk wilde Apple de headset in 2020 uitbrengen, maar die plannen zijn dus opgeschort. De veelbesproken AR-bril zou pas in 2023 volgen.
Haal de nieuwe iPhone 13 als eerste in huis!
Internet van Ziggo thuis? Ontvang dan tot €5 korting per maand en dubbele data!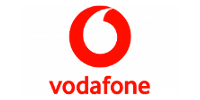 Bekijken
Tegelijkertijd komt The Information met een vergelijkbaar bericht. In een interne presentatie zouden Apple-managers hebben verteld dat de augmented reality-headset in 2022 moet verschijnen. Wel heeft The Information het over andere functies. De AR-headset zou 3D-scans kunnen maken en voorzien zijn van 'geavanceerde menselijke detectie'. Daarnaast is het AR-apparaat in staat om de omgeving nauwkeurig te scannen en daar virtuele objecten op te plaatsen.
De bron meldt dat de headset van Apple lijkt op de Ocules Quest (zie afbeelding hierboven), een VR-headset die dit jaar werd uitgebracht. Wel heeft de Apple AR-headset een slanker ontwerp. Hierbij zou Apple gebruikmaken van lichtgewichte materialen, zodat de headset comfortabel genoeg is om lange tijd te dragen.
AR-bril in 2023
Verder meldt ook The Information dat de AR-bril in 2023 op de markt moet verschijnen. In de huidige prototypes lijken de AR-brillen op dure zonnebrillen met dikke monturen, waarin de batterij en chips zitten. Wat de belangrijke functies van de AR-bril moeten zijn, is nog niet duidelijk.
En terwijl Apple hard werkt aan een AR-headset en AR-bril, krijgen ook de iPhone en iPad interessante augmented reality-functies, meldt Gurman. De nieuwe iPad Pro – die al in de eerste helft van 2020 zou verschijnen – heeft naar verluidt een nieuwe camerasensor, waarmee mensen 3D-reconstructies kunnen maken van kamers, objecten en mensen. Apple is ook van plan om deze sensor te verwerken in de iPhone 12, die in september 2020 verschijnt.
Wil je als eerste op de hoogte zijn van belangrijke ontwikkelingen op Apple-gebied? Schrijf je in voor onze nieuwsbrief:
Je aanmelding is helaas niet gelukt. Probeer het later nog eens.