Apple zegt toe dat Australische iPad-klanten die ontevreden zijn omdat ze hun iPad met 4G niet ten volste kunnen benutten, hun iPad mogen terugbrengen. De Australische mededingingsautoriteit was naar de rechter gestapt omdat Apple's reclame-uitingen over de iPad 'misleidend' zouden zijn. In Australië kunnen consumenten namelijk geen gebruikmaken van de 4G-snelheden.
Aanstellers
Apple's team van advocaten ontkent echter dat het misleidende informatie heeft verstrekt, want in geen enkele uitlating heeft het bedrijf gesteld dat de Australiërs gebruik kunnen maken van 4G-snelheden met de nieuwe iPad, aldus 9to5Mac. Toch is Apple van mening dat ze deze klanten tegemoet komen door de mogelijkheid te bieden de iPad binnen 14 dagen te retourneren. Aangezien elke klant het recht heeft om zijn of haar iPad terug te sturen, is het een beetje halfbakken oplossing. Het lijkt alsof Apple de 4G-klagers een stelletje aanstellers vindt.
De iPhone 14 nu tot €7,50 korting per maand!
Maximaal voordeel als je thuis internet van Ziggo hebt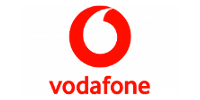 Bekijk actie
Apple heeft zijn advertentie in Australië aangepast.
Reclame
Apple pronkte in reclames over de nieuwe iPad met de mogelijkheid gebruik te kunnen maken van 4G-internetsnelheden. Hierbij maakte Apple wel duidelijk dat dit vooralsnog alleen in Noord-Amerika, te weten de Verenigde Staten en Canada, het geval was. De Australiërs voelden zich echter misleid, omdat zij dachten dat ze ook gebruik konden maken van deze snelheden in hun eigen land. Echter ondersteunen de Australische providers deze snelheden nog niet.
Ontevreden
Apple erkent dan ook niet dat er een probleem is, maar biedt slechts de mogelijkheid aan om de iPad terug te brengen.  Het is niet zoals ten tijden van de 'antennagate', waarbij gratis bumpers werden uitgedeeld of waarbij klanten $15 teruggestort kregen. Apple blijft daarbij wel bij zijn standpunt dat de reclame-uitlatingen over de 4G-snelheid gericht zijn op de mogelijkheden van internationale mobiele providers en dat deze mogelijkheden niet op ieder land van toepassing hoeven te zijn.