Hoewel Apple nu al de snelste mobiele chips op de markt heeft, doen ze daar in 2023 nog een schepje bovenop dankzij het 3nm-procedé.
2022 als tussenjaar
Volgens techwebsite The Information is Apple bezig met een tweede generatie Apple Silicon-chips. Deze hebben een verbeterd 5nm-procedé en moeten in 2022 al uitkomen. Dit zal bijvoorbeeld in de vorm zijn van de M2-chip die in de nieuwe MacBook Air wordt verwacht.
BLACK FRIDAY: De iPhone 14 nu tot €348 korting!
• Maximaal voordeel als je thuis Ziggo hebt
• 6 maanden Apple Music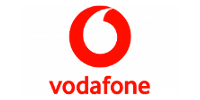 Bekijk actie
Omdat de grootte van het procedé nog hetzelfde is, zullen de chips niet een hele grote sprong maken qua snelheid of zuinigheid. Zodra een procedé kleiner wordt, wat inhoudt dat chips met meer precisie gemaakt kunnen worden en de dichtheid van transistors toeneemt, zie je pas grote verbeteringen.
Apple Silicon in 2023: 3nm-procedé
Volgens de huidige plannen maakt Apple in 2023 wél de sprong naar een nieuw procedé van 3nm. Dit wordt mogelijk gemaakt door Apple's chipfabrikant TSMC. Die loopt daarmee overigens flink voor op concurrent Intel, die naar verwachting pas een jaar later de overstap naar 3nm maakt.
Door het kleinere procedé zou Apple plannen hebben om meer cores in de processor te verwerken. Waar de M1 Pro en M1 Max nu maximaal 10 cores hebben, zou een 3nm-chip dit kunnen verhogen. Zo kunnen er Macs komen met tot wel 40 cores. Dit geeft een waanzinnige boost qua prestaties.
Volgens het bericht van The Information zal Apple, mits TSMC zich aan de plannen kan houden, gemakkelijk Intel's toekomstige desktop-processors verslaan. Gezien Apple nog maar iets meer dan een jaar meedoet aan die markt, zou dit erg indrukwekkend zijn.
Nieuwe Macs in 2022
Voor de stap naar het 3nm-procedé verwachten we nog een paar nieuwe Macs. Ten eerste komt er een nieuwe Mac mini, die het huidige 'high-end' Intel-model vervangt en dezelfde M1 Pro- en M1 Max-chips krijgt als de nieuwe MacBook Pro. Ook wordt er een grotere 27-inch iMac Pro verwacht met dezelfde chips.
Daarnaast zal naar verwachting de nieuwe MacBook Air het eerste Apple-product worden met het verbeterde 5nm-procedé. Die komt waarschijnlijk al in april tijdens Apple's lente-evenement.
Bron: 9to5mac