Hoe leuk en interessant de nieuwe applicaties in de App Store ook zijn, achter de schermen gebeurt ook genoeg. Met deze drie App Store nieuwtjes ben jij weer helemaal up to date.
App Store in 13 nieuwe landen
In dertien landen opent Apple voor het eerst de deuren van de App Store. Lees je dit bericht vanuit Armenië, Botswana, Bulgarije, Jordanië, Kenia, Macedonië, Mali, Mauritius, Senegal, Tunesië of Uganda pak dan nu je creditcard en begin met downloaden, je hebt een applicatie-achterstand in te halen.
Downloadlimiet 3G verdubbeld
De limiet voor het downloaden van de App Store via het 3G netwerk is verdubbeld van 10mb naar 20mb. Consumenten die dagelijks in de App Store neuzen hoeven voor bestanden van iets forser dan 10mb niet meer op zoek naar een WiFi netwerk.
Vodafone Runners: De iPhone 13 nu met 3 maanden gratis Apple TV+!
Maximaal voordeel als je thuis internet van Ziggo hebt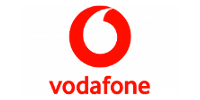 Bekijk actie
Seksueel getinte apps verbannen
Apple scherpt de richtlijnen van de App Store aan en verbant meerdere seksueel getinte apps. Eerder deze week werd het artistiek naakt van iPhotoQ geweigerd, nu worden bestaande, reeds eerder goedgekeurde, apps verwijderd. Uit een email van Apple blijkt dat de applicaties zijn verdwenen om gehoor te geven aan consumenten die hun beklag hebben gedaan.