Is je Mac toch onveilig? Met de recente beveiligingsupdate voor Java op de Mac en meldingen van virussen in Word voor Mac 2004 en 2008, vragen steeds meer beveiligingsdeskundigen zich af of de Mac-gebruiker toch minder veilig is dan hij zelf denkt. De experts, die veelal in dienst zijn van anti-virussoftwaremakers, spraken hun zorgen uit tegenover MacWorld.
Veilig?
Mac-gebruikers zijn veelal van mening dat ze veilig zijn met het besturingssysteem OS X. Er zijn, zoals ook blijkt uit ons artikel in iCreate 37, weinig virussen die de Macs bedreigen. Door de toenemende populariteit van de Mac wordt het echter interessanter voor kwaadwillenden om virussen te ontwikkelen voor Apple-computers. Maar, zoals Fred van Lierop in iCreate schrijft, zijn de gebruikers zelf het grootste gevaar voor computers. Het zijn immers de gebruikers die via internet malware, virussen en trojaanse paarden op hun computers binnenhalen. Dat doen ze natuurlijk niet met opzet, het gebeurt vaak onopgemerkt, doordat ze bijvoorbeeld een 'leuke bijlage' downloaden waarin kwaadaardige code verborgen zit.
De iPhone 14 nu tot €7,50 korting per maand!
Maximaal voordeel als je thuis internet van Ziggo hebt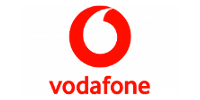 Bekijk actie
Anti-virus
De verschillende beveiligingsexperts die namens anti-virussoftwaremakers Sophos, Intego en F-Secure spreken, proberen op de mogelijke gevaren te wijzen waar Mac-gebruikers zichzelf aan bloot stellen als ze niet hun gezonde verstand en een virusscanner gebruiken. Malware en virussen vinden hun weg gemakkelijk in systemen die niet geüpdatet zijn. De deskundigen benadrukken dat het niet geheel onverstandig is om anti-virussoftware te installeren. Maar of zij spreken uit persoonlijke zorgen of uit eigenbelang, dat valt te betwijfelen.
Wat denk jij, is anti-virussoftware noodzakelijk op je Mac?