Was het eerder de directeur van de FBI die zijn zorgen uitsprak om smartphonebeveiliging, nu is het de Amerikaanse justitie die alles uit de kast haalt om toegang te krijgen tot een vergrendelde iPhone. In iOS 8 heeft Apple de beveiliging zodanig verbeterd dat het technisch niet meer mogelijk is om de toegangscode te omzeilen, tot grote onvrede van Amerikaanse opsporingsdiensten.
All Writs Act
En dus probeert de Amerikaanse justitie het nu op een andere manier. Arstechnica ontdekte dat in twee strafzaken de aanklagers zich beroepen op de 'All Writs Act' om toegang te krijgen tot versleutelde smartphones, waaronder een iPhone 5s. Deze eeuwenoude wet uit 1789 stelt rechtbanken simpelweg in staat om personen of bedrijven op te leggen iets te doen. In een van strafzaken wordt Apple nu verzocht toegang te verlenen tot de vergrendelde iPhone.
De iPhone 13 nu met 3 maanden gratis Apple TV+!
Maximaal voordeel als je thuis internet van Ziggo hebt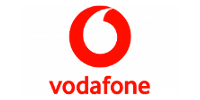 Bekijk actie
Het verzoek is alleen geldig indien Apple ook werkelijk in staat is om de iPhone te ontgrendelen. Op een speciale privacy-pagina stelt Apple dat 'het technisch gezien niet mogelijk is om mee te werken aan een verzoek van opsporingsdiensten om toegang te krijgen tot data op een apparaat dat iOS 8 draait.' Of Apple zich daar nu op beroept, is nog niet bekend. In het verleden heeft Google wel ingestemd met dergelijke verzoeken.
'Versleuteling kan leiden tot tragedie'
Het is niet de eerste keer dat de Amerikaanse justitie in botsing komt met Apple. Volgens The Wall Street Journal (betaalmuur) is het Amerikaanse Ministerie van Justitie van mening dat de versleuteling van iPhones kan leiden tot een tragedie. 'Een kind zou kunnen sterven wanneer de politie geen toegang heeft tot de telefoon van een verdachte', zei een ambtenaar vorige maand tegen Apple.