We horen al een tijdje dat er dit jaar drie nieuwe iPhones uitkomen. Naast de iPhone 7s en 7s Plus komt er een spectaculaire derde versie, de iPhone 8. Volgens de nieuwste geruchten krijgt alleen deze dan ook een nieuwe behuizing – glas aan de achterkant, in plaats van aluminium. De iPhone 7s houdt daarentegen de gebruikelijke behuizing. Dat zegt DigiTimes in een nieuw rapport.
iPhone 8 van glas
De iPhone 8 wordt het 'high-end' model van dit jaar en krijgt een 5,8-inch display. De achterkant van glas is daarbij speciaal gehard, verder wordt een frame van roestvrij staal gebruikt. Zo'n ontwerp kennen we overigens al van de iPhone 4. Gemaakt wordt de glazen behuizing met stalen frame door Foxconn, samen met de toeleverancier Jabil Circuit uit de VS.
De iPhone 14 nu tot €7,50 korting per maand!
Maximaal voordeel als je thuis internet van Ziggo hebt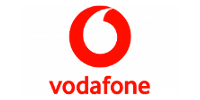 Bekijk actie
Bij de 4,7-inch iPhone (7s) wil Apple volgens het rapport een behuizing van aluminium blijven gebruiken. Of het toestel er dan nog steeds hetzelfde uit gaat zien of het design aangepast wordt, daar weet DigiTimes niets over te vertellen. Ook ontbreken details over materiaal en design van het grotere 5,5-inch model. Wij achten het echter aannemelijk dat hier niet gaat afwijken van de 7s, dus reken maar gewoon op een model van aluminium.
OLED en accu
Al een tijdje wordt erover gespeculeerd dat Apple ook slechts één iPhone-model met een OLED-display gaat uitrusten. Dat is dan uiteraard het topmodel iPhone 8, maar daar betaal je dan ook de hoofdprijs voor: mogelijk zelfs meer dan 1000 euro.
Eerder verscheen een bericht dat Apple door een nieuwe constructie een accu in de iPhone 8 wil bouwen die even groot is als van de huidige 7 Plus. Op zich niet heel spectaculair, ware het niet dat hetzelfde bericht zegt dat de afmetingen van de iPhone 8 vergelijkbaar zijn met de huidige 4,7-inch iPhone 7. Een 5,8-inch display op een iPhone zo groot als de iPhone 7? Dan moet het scherm echt tot aan de randen van het apparaat gaan en moet de thuisknop in het scherm geïntegreerd zijn.