Het komt niet vaak voor dat Apple een al aangekondigd product annuleert, maar vorig jaar gebeurde het tóch, en wel met de AirPower. Maar nu lijkt het erop dat Apple een nieuwe poging doet tot het ontwikkelen van een oplaadmat.
AirPower nieuw ontworpen
Bijna een jaar geleden besloot Apple om te stoppen met de AirPower. Apple slaagde er niet in om het product te laten voldoen aan de eigen hoge kwaliteitseisen. 'We blijven geloven dat de toekomst draadloos is en blijven hierin ook investeren', beloofde Apple toen. En volgens YouTuber Jon Prosser maken ze die belofte nu inderdaad waar.
De iPhone 14 nu tot €348 korting!
• Maximaal voordeel als je thuis Ziggo hebt
• 6 maanden Apple Music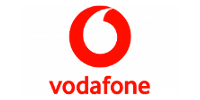 Bekijk actie
Prosser beweert dat Apple bezig is met een herontwerp van de oplaadmat en de oplaadspoelen daarin. Dit moet ervoor zorgen dat de hitte beter verspreid wordt. Want hoewel Apple er officieel nooit iets over verteld heeft, lijkt dat toch het probleem te zijn geweest met het vorige ontwerp. Volgens Prosser zijn er nu prototypes in de maak – wat overigens nog lang geen garantie is dat het product er ook écht komt.
AirPower isn't dead ?

The project is back on, internally. No guarantee that they'll finalize and release it, but they haven't given up yet and they're trying to re-engineer the coils to displace heat more effectively. Prototyping is underway.

????? pic.twitter.com/tjbbViwGM2

— Jon Prosser (@jon_prosser) March 22, 2020
We weten overigens niet hoe betrouwbaar Prosser is. In het verleden deed hij veel accurate uitspraken over Google, maar over Apple heeft hij nooit veel gezegd. Prosser is overigens niet de enige die denkt dat de AirPower een comeback maakt. Enkele weken terug gaf ook Apple-analist Ming-Chi Kuo aan dat Apple opnieuw werkt aan een AirPower, mogelijk een kleinere variant. Kuo is doorgaans zeer betrouwbaar.
Drie producten tegelijk opladen
De AirPower werd tegelijk met de iPhone X en de iPhone 8 – de eerste draadloos oplaadbare iPhones – aangekondigd. Dat was eind 2017, en begin 2018 had de oplaadmat in de winkels moeten liggen. Het was de bedoeling dat je drie producten tegelijk ermee kon opladen: een iPhone, een Apple Watch en de AirPods. Opvallend hierbij was dat je de spullen overal op de mat zou kunnen neerleggen – ze hoeven dus niet in een specifieke zone te liggen.
Bron: MacRumors