Er zijn afbeeldingen opgedoken van wat heel goed de buitenkant van de iPhone 7 zou kunnen worden. Het gaat om een soort bouwtekening die werd geplaatst op de Franse website NowhereElse.fr (via 9to5Mac).
Subtielere antennestreep op de iPhone 7
Op de afbeelding is de achterkant van de telefoon te zien. Wat daarbij meteen in het oog springt, is de antennestreep. Of beter gezegd: de afwezigheid van die beruchte antennestreep. Helemaal weg is-ie trouwens niet, als je goed kijkt zie je aan de onderkant een lijn lopen die heel subtiel de vorm van het toestel volgt. Hij is er dus nog wel, maar oogt op deze manier lang niet meer zo ontsierend zoals bij de huidige iPhones het geval is.
De iPhone 14 nu tot €348 korting!
• Maximaal voordeel als je thuis Ziggo hebt
• 6 maanden Apple Music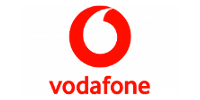 Bekijk actie
Veranderingen aan de camera
De opening voor de camera is een stuk groter dan voorheen en dat lijkt te wijzen op een upgrade. De camera zit ook veel dichter bij de rand van het toestel. Waar is dan die dubbele camera waar we het al vaker over gehad hebben, met al die gave extra functies? Als die dubbele camera er mocht komen, dan is hij waarschijnlijk te vinden op de iPhone 7 Plus – of moeten we zeggen 'iPhone 7 Pro'?. Op deze afbeeldingen zien we de achterzijde van de iPhone 7 die met 4,7 inch net een slagje kleiner is dan Apple's aanstaande toptoestel.
De behuizing van de nieuwe iPhone 7 zou ook een stuk dunner zijn dan die van de huidige iPhone. Dit is iets wat door de verspreider van deze bouwtekening wordt beweerd, maar wat op de foto's niet direct zichtbaar is.
Allemaal geruchten
Het geruchtenseizoen is duidelijk weer geopend dus we moeten nog maar zien wat de iPhone 7 ons uiteindelijk gaat brengen. Pas in september weten we of deze foto van een monitor vol Chinese tekens enigszins op waarheid gebaseerd is. Eerst verwachten we nog een kleinere iPhone SE die waarschijnlijk tijdens de keynote van 21 maart wordt voorgesteld aan het publiek.