De ontwikkelaars van Adblock hebben aangegeven een oplossing voor iOS te willen ontwikkelen waarmee in het hele besturingssysteem advertenties worden geblokkeerd. Momenteel werkt Adblock als advertentieblocker voor browsers zoals Safari en Chrome, maar de makers werken dus aan een uitbreiding naar het blokkeren van advertenties in apps.
Advertentieblocker in iOS
Adblock Plus is een van de meest populaire extensies voor browsers en is meer dan 300 miljoen keer gedownload. Daarom is het bedrijf gaan werken aan een Adblock Browser voor Android en iOS, een apart te gebruiken browser die automatisch advertenties blokkeert. De versie voor Android is momenteel in bètafase; die voor iOS komt er binnenkort aan. Groter nieuws is dat, als de plannen doorgaan, Adblock als integrale oplossing komt voor iOS. Dat betekent dat overal in iOS advertenties geblokkeerd kunnen worden, ook in apps. De ontwikkelaars stellen dat dit mogelijk wordt door nieuwe mogelijkheden die Apple in iOS 9 biedt, al moet 'op den duur blijken welke tools beschikbaar worden gesteld'. Hoe dat er precies uit komt te zien, is nu nog niet duidelijk.
De iPhone 14 nu tot €7,50 korting per maand!
Maximaal voordeel als je thuis internet van Ziggo hebt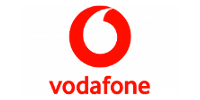 Bekijk actie
De aankondiging van Adblock is opmerkelijk, omdat veel makers van gratis apps hun geld verdienen met advertenties. Het is daarom ook de vraag of Apple een dergelijke app of extensie beschikbaar zou stellen in de App Store. Wel komt er in iOS 9 ondersteuning voor het blokkeren van inhoud in Safari, waartoe ook advertenties gerekend kunnen worden.