Vanaf vandaag is de nieuwe 9,7-inch iPad Pro verkrijgbaar in Nederland en België. Heb je de kleinere iPad Pro eerder al besteld via Apple, dan heb je hem waarschijnlijk vandaag nog in huis. Wil je voordat je deze iPad gaat kopen eerst weten wat anderen ervan vinden? Wij hebben de beoordelingen van een aantal buitenlandse sites voor je verzameld. Binnenkort gaan we ook zelf aan de slag met de nieuwe iPad Pro: onze eerste indruk is te lezen in ons dagboek.
Goed scherm, snel, wel duur
The Verge roemt de nieuwe iPad Pro om zijn snelheid en om het scherm. Het scherm is zelfs beter dan dat van de grote iPad Pro. True Tone zorgt ervoor dat de kleuren op het scherm zich aanpassen aan de kleurtemperatuur van de ruimte waarin je je bevindt, wat een stuk fijner voor de ogen is. Het scherm reflecteert bovendien minder dan dat van de iPad Air 2. Dit nieuwe iPad-model heeft een aantal functies die exclusief zijn voor de Pro, maar de vraag is of je die extra's echt de moeite waard vindt, zeker als je kijkt naar de prijs die je ervoor betaalt.
BLACK FRIDAY: De iPhone 14 nu tot €348 korting!
• Maximaal voordeel als je thuis Ziggo hebt
• 6 maanden Apple Music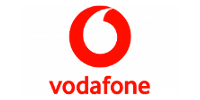 Bekijk actie
Geen vervanger voor een gewone pc
The Wall Street Journal vergelijkt de nieuwe iPad Pro met een gewone computer, en op die manier komt de tablet er niet goed vanaf. Zo is het typen op het kleine toetsenbord een claustrofobische ervaring. Ook is het vervelend dat je, ook met het Smart Keyboard, nog steeds het scherm met je vingers moet bedienen. Een nadeel van het besturingssysteem iOS is dat je geen systeem hebt van waaruit je al je documenten kunt benaderen (zoals Finder op de Mac). Voor het traditionele werk is en blijft een reguliere computer nog altijd sneller.
Hiermee wil je naar films kijken
iMore is zeer te spreken over de nieuwe functies die de iPad Pro heeft als je hem vergelijkt met de iPad Air 2, zijn officieuze voorganger. Het compleet nieuwe True Tone-scherm is heel prettig om naar te kijken. En de vier speakers zoals we die al kennen van de grotere iPad Pro, komen ook op deze 9,7-inch tablet bijzonder goed uit de verf. Het fantastische scherm in combinatie met het uitstekende geluid zorgt voor een 'superlative entertainment experience'. Het is fijn dat je een iPad Pro hebt met alles erop en eraan, maar dan een stuk compacter.
Veel verbeteringen in een klein jasje
AppleInsider vindt het opmerkelijk: zo ontzettend veel vernieuwingen in de hardware zodat je daarmee weer helemaal up-to-date bent, zónder dat de kleine iPad Pro een log en zwaar apparaat is geworden. Een minpuntje is dat de camera iets uitsteekt zodat je net zoals bij de nieuwe iPhones een camerabult hebt. Maar de camera is dan ook aanzienlijk verbeterd en je kunt de iPad alsnog plat op tafel leggen.
Ars Technica
Ars Technica ziet veel goede kanten aan de iPad Pro. Het is een snel apparaat met een goed beeldscherm en een camera die gelijkwaardig is aan die van de huidige iPhone. De batterij is meer dan prima en laadt ook snel op in vergelijking met de vorige iPad Pro. Toch lijkt de 9,7-inch iPad Pro veel overlap te vertonen met de iPad Air 2: zo héél veel echt in het oog springende toevoegingen zijn er niet – de ondersteuning van de Apple Pencil daargelaten.
Binnenkort lees je hier wat iCreate vindt van de nieuwe 9,7-inch iPad Pro. Ben je al helemaal overtuigd van de 9,7-inch iPad Pro? Bij de webwinkels uit het overzicht hieronder kun je hem bestellen. Natuurlijk kun je hiervoor ook bij Apple zelf terecht.
9,7-inch iPad Pro met wifi
9,7-inch iPad Pro met wifi + cellular