iOS 10 doet je iPhone en iPad straks weer aanvoelen als een compleet nieuw toestel. Een compleet vernieuwde iMessage-app, Apple Music in een hipper jasje en nog veel meer. Maar er zijn ook een hoop kleine maar fijne nieuwigheden die je het leven straks iets gemakkelijker maken. Wij hebben 9 vernieuwingen die tijdens de keynote niet in de schijnwerpers stonden voor je op een rij gezet.
1. Met pensioen: 'Schuif om te ontgrendelen'
Heb je Touch ID dan herken je dit vast: je pakt je telefoon op, brengt het scherm tot leven door de thuisknop aan te raken … en vliegt voorbij de klok of notificaties die je wilt bekijken omdat Touch ID te snel is. Apple heeft nu een extra stapje toegevoegd. Als je je iPhone daadwerkelijk wilt ontgrendelen dan moet je de thuisknop indrukken. Dat betekent tegelijkertijd dat 'Schuif om te ontgrendelen' met pensioen gaat en wordt vervangen door 'Druk op de thuisknop om te openen.' Het einde van een tijdperk! Met een veegbeweging over het thuisscherm tover je voortaan widgets op het scherm, of de camera.
De iPhone 14 nu tot €348 korting!
• Maximaal voordeel als je thuis Ziggo hebt
• 6 maanden Apple Music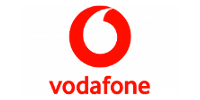 Bekijk actie
2. Widgets
Widgets zitten tot nu toe verstopt in het notificatiecentrum waar eigenlijk niemand ze weet te vinden. Ze krijgen straks een veel prominentere plek, en dat is fijn want er is in iOS 10 ook veel meer mogelijk met widgets. De widgets zien er beter uit en kunnen zelfs video afspelen. Ook kun je 3D Touch gebruiken voor meer opties.
3. Samenwerken in notites
Een notitie delen via bijvoorbeeld Mail, Berichten of WhatsApp behoort momenteel al tot de mogelijkheden. In iOS 10 kun je je Notities op een andere manier delen, waardoor het ook mogelijk is om met twee of meer mensen aan één en dezelfde notitie te werken.
4. Voicemails uitgeschreven
Heb je ook zo'n hekel aan het beluisteren van ellenlange voicemails en bel je altijd meteen terug zonder ze af te luisteren? Waarna je te horen krijgt: 'Ja, zoals je al in mijn voicemail gehoord hebt …' Dan word je blij van de functie voicemailtranscriptie. Die zet de voicemail om in een geschreven bericht. Spamberichten via voicemail – iets waar wij in Nederland overigens (nog) maar weinig last van hebben – worden er voortaan uit gevist.
5. Alle telefoontjes op dezelfde manier
Bellen doen we tegenwoordig al lang niet meer alleen via de reguliere telefoon-app, maar ook via een hele kudde andere apps. Skype, Facebook, WhatsApp, om er maar eens een paar te noemen. Straks verschijnen alle inkomende telefoontjes op dezelfde manier op het scherm van je iPhone, ongeacht via welke app ze lopen. Ook voor het bellen zelf hoef je niet meer in verschillende apps te duiken, alles verloopt via een centrale contactenlijst.
6. Een wekker voor het slapen gaan
's Ochtends op tijd je bed uit komen, dat is één. Maar 's avonds weer op tijd onder de dekens kruipen dat is weer een heel ander verhaal. Daarom introduceert Apple nu een wekker die je waarschuwt als je naar bed moet gaan. Hij houdt daarbij rekening met hoe laat je weer uit de veren moet. Een bedtijdwekker, briljant in al zijn eenvoud, dat we daar nooit eerder aan gedacht hebben!
7. Siri werkt samen met andere apps
Siri krijgt in iOS 10 ook toegang tot apps van andere ontwikkelaars dan Apple. Je kunt Siri straks bijvoorbeeld vragen om een berichtje te sturen via een andere app dan Apple's eigen Berichten, bijvoorbeeld WhatsApp. Of geef Siri de opdracht om naar foto's te zoeken in een andere app dan Foto's. Ontwikkelaars moeten dit dan wel nog verwerken in hun app. Apps als Slack, Uber, Runkeeper en Skype worden ook ondersteund.
8. Split view in Safari
Dankzij iOS 9 maakten we al kennis met diverse multitask-mogelijkheden. iOS gaat hierin nog een stapje verder en heeft weer iets nieuws in dit opzicht: split view voor Safari. Dat houdt in dat je in deze browser twee webpagina's naast elkaar kunt openen. De functie komt er vooralsnog alleen nog maar voor de iPad.
9. Raise to wake
Je iPhone staat voortaan altijd direct voor je paraat met 'Til op om te activeren'. Til je iPhone op, en scherm gaat meteen aan en je ziet op het toegangsscherm direct je notificaties.