De laatste jaren is er een duidelijke omslag gaande binnen Apple. Onder aanvoering van Tim Cook bemoeit Apple zich steeds nadrukkelijker met de wereld en mensenrechten. Als je terugdenkt aan Apple in 2015, zul je vooral denken aan de nieuwe producten. Maar dat het waardevolste merk ter wereld zich zo actief inzet voor mensenrechten, privacy en het klimaat, was wat ons betreft veruit het belangrijkste gegeven van het afgelopen jaar.
Privacy hoog in het vaandel
Dit verhaal heeft wel een dubbele bodem, omdat privacy ook een aspect is waarop Apple concurrent Google kan verslaan. Google biedt veel online diensten goedkoper aan dan Apple (of zelfs gratis), er is Apple dus veel aan gelegen om te benadrukken dat je bij Google in natura betaalt. 'We denk niet dat deze zogeheten gratis diensten het waard zijn om je e-mail, zoekgeschiedenis en nu zelfs je familiefoto's te laten doorzoeken en dan te laten verkopen voor reclamedoeleinden.'
Maar dat privacy bij Apple hoog in het vaandel staat, blijkt wel uit het feit dat veel overheden Apple proberen te dwingen hen toegang te geven tot iPhones. Zelfs in deze tijden van terroristische dreiging houdt Apple echter voet bij stuk: door een achterdeur in te bouwen zijn de goede mensen de dupe, terwijl de kwaadwillenden toch wel weer een omweg vinden.
De iPhone 13 nu met 3 maanden gratis Apple TV+!
Maximaal voordeel als je thuis internet van Ziggo hebt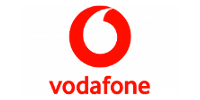 Bekijk actie
Tim Cook uit de kast
Toen Tim Cook eind 2014 uit de kast kwam, was dit dan ook allerminst uit eigenbelang. 'Kinderen worden gepest op school, worden gediscrimineerd en worden zelfs afgewezen door hun eigen ouders. Ik hecht veel waarde aan mijn privacy, maar ik moest iets doen.' Dit persoonlijke doel trekt Cook door naar Apple. Bij de Gay Pride is Apple tegenwoordig massaal aanwezig, de CEO incluis, en hij vecht voor meer diversiteit op de werkvloer: meer kleuren, meer rassen en meer vrouwen.
Klimaatneutraal
Apple is steeds harder op weg om het eerste klimaatneutrale bedrijf ter wereld te worden. In Amerika, China en Singapore worden al alle bedrijfsactiviteiten volledig aangedreven door groene stroom, wereldwijd ligt dit percentage inmiddels op 87 procent. Apple rust niet totdat het op 100 procent komt en kijkt niet alleen naar zijn eigen hachje. Leveranciers worden gepusht en geholpen om karbonneutraal te worden.
Ander opvallend nieuws
Eerste Apple Store in België
Op 19 september opende Apple zijn eerste Belgische Apple Store. De winkel is gelegen in hoofdstad Brussel, in winkelcomplex Le Toison d'Or.
Kleine letters in iOS
Het was veel iPhone- en iPad-gebruikers jaren lang een doorn in het oog: je kon niet zien of je nou hoofd- of kleine letters ging typen. Sinds iOS 9 toont het toetsenbord dit onderscheid al voordat je gaat typen.
Siri in het Nederlands
Het klinkt inmiddels al als oud nieuws, maar op 9 april dit jaar werd Siri op de iPhone en iPad eindelijk beschikbaar voor het Nederlands. Nu de Apple TV nog …
Jony Ive krijgt nieuwe functie binnen Apple
De belangrijkste man bij Apple naast Tim Cook, hoofdontwerper Jony Ive, kreeg dit jaar een nieuwe functie: Chief Design Officer. Een breder takenpakket, met verantwoordelijkheid voor alle designprojecten, maar waarbij hij het dagelijkse management van zijn designteam overlaat aan anderen. Gevreesd werd dat hij zijn handen langzaam van de Apple-producten aftrekt, maar dat blijkt nog nergens uit.