Het ziet ernaar uit dat vanaf volgende week woensdag de nieuwe iPad Pro verkrijgbaar is. Het wordt met 12,9 inch de grootste iPad ooit. En de duurste, dat ook. Maar er zijn nog meer opmerkelijke feitjes omtrent de nieuwe iPad.
1. De iPad Pro heeft geen 3D Touch
Het was de killer feature van de iPhone 6s (Plus): 3D Touch. Even een voorvertoning van een mail bekijken, direct vanaf het thuisscherm een tweet versturen of sneller dan normaal een tekst selecteren: op de iPad Pro gaat het niet gebeuren.
De iPhone 14 nu tot €348 korting!
• Maximaal voordeel als je thuis Ziggo hebt
• 6 maanden Apple Music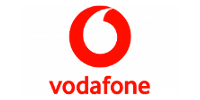 Bekijk actie
2. Geen roségouden iPad Pro
De iPad Pro is er in drie kleuren: zilver, goud en spacegrijs. Een roségouden versie ontbreekt. Die optie had je bij de iPhone 6s (Plus) wel.
3. De iPad Pro is heel licht
De iPad Pro mag dan een reusachtige iPad zijn, qua gewicht is het geen plussize. Het zwaarste model weegt 723 gram en dat is zelfs ietsje minder dan het gewicht van de eerste iPad. De iPad Pro is nog geen 7 mm dik en daarmee net wat dikker dan de iPad Air 2.
4. De Apple Pencil werkt alleen met de iPad Pro
Leuk dat zo'n stylus speciaal ontworpen is voor de iPad Pro, maar hij is dus ook echt niet te gebruiken op andere iPads of iPhones. Je kunt hem bovendien slechts aan één iPad Pro tegelijk koppelen. Even verder krabbelen op de iPad Pro van een collega is er niet bij.
5. Je laadt de Apple Pencil in een paar seconden op
De Apple Pencil heeft een lightning connector waarmee je hem eenvoudig aansluit op de iPad Pro. Laad je hem 15 seconden op, dan kun je hem daarna weer een halfuur gebruiken. Met een volledig opgeladen Apple Pencil kun je 12 uur vooruit.
6. Je hebt weinig keuze in opslagruimte
Wil je een model met wifi en 4G, dan is er alleen een variant met 128 GB opslagruimte. Een model met alleen wifi is er met 32 of 128 GB. Bijna 100 GB verschil, en daartussen zit dus he-le-maal niets.
7. De camera is prima
Foto's maken met een iPad: het is en blijft een raar gezicht. Laat staan met zo'n monster als de iPad Pro. Toch heeft Apple niet bezuinigd op de camera's. Zowel de FaceTime als de iSight-camera zijn vergelijkbaar met die van de iPad Air 2.
8. De batterij gaat met gemak een werkdag mee
De iPad Pro is een groot apparaat waarmee je grootse dingen kunt doen. Maar als je denkt dat het apparaat daarvoor constant aan het infuus moet liggen, dan heb je het mis: de accuduur is maar liefst 10 uur, vergelijkbaar dus met andere iPads.