De 'one more thing' van Apple's 'Back to the Mac'-presentatie betrof niet een, maar twee nieuwe apparaten; een 11,6-inch en een 13,3-inch MacBook Air. Beide apparaten zijn 1,7 centimeter dun, beschikken over een Core 2 Duo-processor, GeForce 320m grafische kaart, flash-geheugen en een aluminium unibody behuizing.
Op papier lijken de nieuwe Airs op elkaar als twee druppels water, toch zijn er zeven verschillen die we nu al kunnen aanstippen:
Vodafone Runners: De iPhone 13 nu met 3 maanden gratis Apple TV+!
Maximaal voordeel als je thuis internet van Ziggo hebt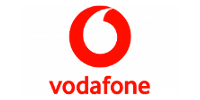 Bekijk actie
Schermformaat
De kleinste MacBook Air heeft een 11,6-inch display, de grootste beschikt over 13,3-inch. Elk scherm heeft zijn eigen resolutie; 1366 bij 768 pixels voor de 11,6-inch, en 1440 bij 900 pixels voor het scherm van de 13,3-inch.
Beeldverhouding
Het display van de 13,3-inch MacBook Air heeft een beeldverhouding van 16:10. Het scherm van 11,6-inch Air is een stukje 'platter', deze heeft een verhouding van 16:9.
Batterijduur
De batterij van de 13,3-inch gaat het langst mee; 7 uur. Eigenaren van de 11,6-inch moeten na 5 uur op zoek naar een stopcontact. Volgens Steve Jobs zijn dit 'echte' uren. De test bij die de batterijduur bepaalt is voortaan extra streng.
Processorsnelheid
De 11,6-inch MacBook Air is met een processorsnelheid van 1,4 GHz het zogenaamde instapmodel. Zijn grote broer heeft meer spierballen, 1,86 GHz om precies te zijn.
Opslagcapaciteit
Voor de 11,6-inch heeft Apple een opslagcapaciteit van 64 of 128 GB op de menukaart staan. De 13,3-inch komt er beter van af; die beschikt standaard over 128 GB en is – tegen meerprijs – leverbaar met 256 GB
Gewicht
260 gram schelen ze; de 11,6-inch van 1,06 kg en de 13,3-inch met een gewicht van 1,32 kg.
Prijs
Je betaalt € 999 voor de 11,6-inch met 1,4 GHz en 64 GB. Opwaarderen naar 128 GB kost 150 euro. Vanaf € 1299 kun jij je een 13,3-inch veroorloven met 1,86 GHz en 128 GB opslagcapaciteit. Het model met 256 GB flash-geheugen kost € 1599.
Alle modellen zijn nu te bestellen in de online Apple Store en hebben een verzenddatum van 1-2 werkdagen.