Het gebeurt niet vaak: een Apple-medewerker die zijn mond open doet om te praten met een journalist. Het Amerikaanse tijdschrift Vanity Fair hield een exclusief interview met Apple tekenbaas Jonathan 'Jony' Ive. We zetten de 13 meest interessante of onzinnige uitspraken op een rij. Je mag zelf uitmaken welke uitspraken jij waardeert en welke niet.
1. Namaak
'Ik heb een hekel aan copycats. Voor mij is het diefstal, geen vleierij. We werken 7 of 8 jaar aan een product en dan wordt het nagemaakt. Ik denk dan aan alle weekenden en avonden dat ik aan het werk was en dus niet bij mijn gezin kon zijn. Het is diefstal en luiheid.'
De iPhone 14 nu tot €7,50 korting per maand!
Maximaal voordeel als je thuis internet van Ziggo hebt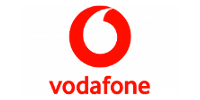 Bekijk actie
2. Lelijk
'Een mooi product dat niet werkt, is lelijk.'
3. Groter
'We zagen lang geleden al dat de telefoonschermen groter moesten worden, maar we hadden nog vreselijk veel te doen voor we een product konden maken dat aan onze eisen voldeed.'
4. Lomp en onhandig
'We maakten jaren geleden al prototypes en de features van de grote schermen waren interessant, maar de telefoon was lomp en onhandig, zoals veel telefoons van andere merken nog steeds zijn.'
5. Rond
'De ronde vormen zorgen ervoor dat de iPhone 6 minder groot aanvoelt.'
6. Horloge
'We nemen met de Apple Watch afstand van consumentenelektronica.'
7. Pols
'De pols is een perfecte plaats om even snel te kijken naar informatie.'
8. Hier en nu
'We ontwerpen niet om tijdloze designs te creëren. We ontwerpen voor het hier en nu en hopen dat als we het simpel houden en ons werk goed doen, we vanzelf designs maken die tijdloos blijken.'
9. Jobs
Steve Jobs was geen vervelende manager, vindt Ive. 'Hij was prachtig gefocust en had weinig tijd voor vriendelijkheden.'
10. IJdel
'Steve zei: "Je houdt niet van je team, Jony, je bent gewoon ontzettend ijdel en wilt dat ze je geweldig vinden".'
11. Reizen
'Tijdens onze reizen heb ik veel van Steve geleerd over waardeloze hotels waar je beter niet kunt verblijven.'
12. Opgeven
'Werken met touch-techniek was in het begin vreemd. Er zijn veel momenten geweest dat we op het punt stonden het op te geven.'
13. Onvrijwillig vertrek
'Nog nooit verliet iemand vrijwillig het designteam van Apple.'