Wie of wat volg je allemaal via Twitter? Waarschijnlijk een heel stel nieuwssites en je favoriete beroemdheden. Daarnaast natuurlijk vrienden, familieleden en je collega's. En mogelijk ook een aantal bedrijven waarvan je klant bent – altijd handig als je een keer ergens iets over te zeuren hebt. Hoewel het account @Apple zo dood als een pier is, valt er ook voor Apple-fans genoeg te beleven op Twitter. Dit zijn 7 interessante accounts voor Apple-liefhebbers.
De grote Apple-baas staat natuurlijk vooraan in dit lijstje. Al zijn de foto's die hij post niet altijd de moeite waard, naar het schijnt.
BLACK FRIDAY: De iPhone 14 nu tot €348 korting!
• Maximaal voordeel als je thuis Ziggo hebt
• 6 maanden Apple Music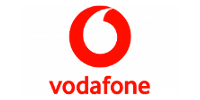 Bekijk actie
2. Steve Wozniak via @stevewoz
Steve was veertig jaar terug een van de oprichters van Apple. Inmiddels werkt hij al langer níet dan wél bij Apple, maar dat lijkt hij zelf soms te vergeten. Hij heeft in ieder geval overal een mening over, en die ventileert-ie maar wat graag via Twitter.
3. Eddy Cue via @cue
Eddy Cue is een van de Apple-directeuren. Hij werkt al sinds 1989 voor het bedrijf en is het brein achter de Apple online Store in 1998, de iTunes Store in 2003 en de App Store in 2008. Wat zijn volgende project wordt? Houd zijn Twitter-account in de gaten.
4. Philip Schiller via @pschiller
Philip Schiller is ook al zo'n prominente figuur bij Apple: hij is de belangrijkste marketing-baas binnen het bedrijf. Hij begon bijna dertig jaar terug bij Apple, verdween even van het toneel en keerde in 1997 weer terug. Klimt zo nu en dan het podium op tijdens een keynote om weer een nieuw glimmend Apple-apparaat voor te stellen aan het publiek.
De echte Jonathan Ive – Apple's belangrijkste designer – lijkt niet aanwezig te zijn op Twitter. Of in ieder geval niet onder zijn echte naam. Gelukkig is er nog altijd dit parodie-account!
Via dit gloednieuwe account geeft Apple allerlei handige tips over Apple-producten en -diensten. Kom je ergens niet uit? Stel dan je vraag aan @AppleSupport (wel in het Engels), dan helpen ze je zo snel mogelijk.
Onmisbaar voor iedere Apple-fan. Behoeft verder geen toelichting!