Heb je bijna herfstvakantie en ben je toe aan een verse dosis apps? Zet dan de volgende apps eens op je iPhone, iPad of iPod touch! Het mooie is dat ze stuk voor stuk gratis zijn. Let wel op: de meeste van deze apps zijn slechts voor korte tijd in de aanbieding. Wees er dus snel bij.

iBlast Moki 2 HD
De Moki's zijn gekidnapt maar hebben het gelukkig voor elkaar gekregen om te ontsnappen. Nu moeten de vrolijk stuiterende haarballen weer terug naar huis. Met allerlei explosieven schieten ze door grillige landschappen. iBlast Moki ziet er vrolijk uit, maar is behoorlijk pittig.
Universeel | Godzilab | 45,2MB
De iPhone 14 nu tot €7,50 korting per maand!
Maximaal voordeel als je thuis internet van Ziggo hebt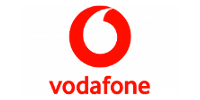 Bekijk actie
Google Doodle
Als er iets te vieren valt, past zoekmachinegigant Google zijn logo aan. Al deze aangepaste logo's, Google Doodles genoemd, zijn opgenomen in deze app. Dat betekent dat er in Google Doodle meer dan duizend briljante, grappige en soms ook bizarre logo's te vinden zijn.
Universeel | Ronen | 0,4MB
Picasso Gallery
Picasso verdient een eigen app! Picasso Gallery zet een reeks schilderijen van de Spaanse kunstenaar voor je op een rij. Een nogal curieuze optie in de app is de editor, waarmee je de kunstwerken digitaal kunt bekladderen en er stickers op kunt plakken. Maar of ze daar nou echt veel beter van worden?
Universeel | Pina Colada | 25,9MB
Photo Time Machine
Met Photo Time Machine zie je hoe de wereld verandert. Importeer een oude foto in de app, en maak op precies dezelfde plek weer een nieuwe foto. De app verwerkt de 'voor'- en de 'na'-foto in één plaatje. Maak bijvoorbeeld eens een foto van dezelfde boom in verschillende seizoenen.
iPhone | Services technomaniapps | 0,8MB
Mooniz
Het regent Mooniz op aarde! Het zijn op zich best aandoenlijke monstertjes – maar het zijn er veel te veel. Aan jou dus de schone taak om het ongedierte van de aardbodem te doen verdwijnen. Door op groepjes Mooniz van dezelfde kleur te tikken, exploderen ze in alle kleuren van de regenboog.
iPhone | Mooniz Interactive Ltd | 15,6MB