Analysten beweren dat de verkoop van de iPhone dit jaar fiks gaat tegenvallen. Wil Apple voorkomen dat de analysten gelijk krijgen, dan moet er iets opmerkelijks gebeuren. Van de nieuwe iPhone 5se verwachten we geen wonderen, dus moet de iPhone 7 iets baanbrekends hebben. Een compleet nieuw design bijvoorbeeld.
Een van de verhalen die de ronde doen, is dat de fysieke thuisknop wordt vervangen door een virtuele, verwerkt in het 3D Touch-scherm. Kan het scherm meteen nog een stukje groter worden. Maar … op het verdwijnen van de thuisknop valt nog het een en ander af te dingen.
1. Touch ID is verwerkt in de thuisknop
De iPhone 14 nu tot €348 korting!
• Maximaal voordeel als je thuis Ziggo hebt
• 6 maanden Apple Music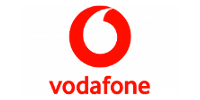 Bekijk actie
Touch ID is zo handig. Geen codes meer onthouden, supersnel inloggen met je vingerafdruk, geen verificatiecode nodig als je weer eens uitbundig aan het shoppen bent in bijvoorbeeld de App Store. Maar … Touch ID is nu ingebouwd in de thuisknop. Waar laat Apple dit stukje technisch vernuft als die knop er straks niet meer is?
2. De thuisknop is de redder in nood
De thuisknop biedt houvast, je gaat er altijd weer mee terug naar het thuisscherm. Probeer je de iPhone aan kinderen of ouderen uit te leggen, dan is het waarschijnlijk een van de eerste dingen die je duidelijk probeert te maken: 'Als je ergens vastloopt en je weet het even niet meer, ram dan op die thuisknop, dan komt alles weer in orde.' Ook vragen we ons af of alle functies van de fysieke thuisknop eenvoudig te verpakken zijn in een virtuele knop, bijvoorbeeld multitasking en eenvoudige toegang tot de toegankelijkheidsopties. Nou, daar gáát deze veilige haven …
3. Nodig voor een harde reset
Soms loopt je iPhone compleet vast en zit er niks anders op dan je telefoon helemaal uit te zetten door middel van een harde reset. Hiervoor houd je de aan-/uitknop en de thuisknop tegelijkertijd een paar seconden ingedrukt. Maar hoe geef je je iPhone in vredesnaam een harde reset met de virtuele thuisknop als je iPhone blijft hangen en het scherm helemaal nergens meer op reageert?
4. 3D Touch is er nog niet klaar voor
Het fijne aan het indrukken van een fysieke knop, is dat je ook echt voelt dat er iets onder je vingers gebeurt. Er kan geen twijfel over bestaan, je hebt die knop ingedrukt, je voelde het. Nu zou je kunnen zeggen dat 3D Touch dit gevoel kan simuleren. Maar eerlijk gezegd zijn we nog niet helemaal tevreden over 3D Touch op de iPhone. Op de Apple Watch voelt Force Touch écht alsof je het scherm indrukt, maar op de iPhone ervaar je dat toch minder sterk.
5. De thuisknop is zo iconisch
Dit laatste argument is een beetje sentimenteel van aard, maar wat is een iPhone zonder thuisknop? Als je naar de allereerste iPhone kijkt – van inmiddels bijna tien jaar geleden – dan zul je de thuisknop nog als zodanig herkennen. De thuisknop was er altijd, op iedere iPhone en iedere iPad. Een iPhone zonder thuisknop is als Bert zonder Ernie, als koffie zonder koekje en als Ted de Braak zonder snor: dat kan gewoon niet!