Apple heeft de derde bètaversie van iOS 9 uitgebracht. Daarin zijn een aantal aanpassingen en nieuwe functies te bespeuren die niet allemaal tijdens de aankondiging vorige maand werden besproken. Wij zetten de 5 belangrijkste van de iOS 9-bèta op een rij.
1. Geluidskwaliteit Apple Music instellen
Apple Music biedt tijdens het streamen een maximale geluidskwaliteit van 256 kb/s (AAC), maar de precieze bitrate hangt volgens Eddy Cue af van of je op wifi of een mobiel netwerk zit. Het lijkt erop dat die via 3G of 4G momenteel lager ligt dan 256 kb/s. In iOS 8.4 is de geluidskwaliteit helaas niet aan te passen, maar daar komt in iOS 9 verandering in. In de instellingen van de Muziek-app is namelijk een optie verschenen om met Apple Music op een mobiel netwerk te streamen op hoge kwaliteit. Dat kost je natuurlijk wel meer data, waar Apple in het bewuste menu dan ook voor waarschuwt.
De iPhone 14 nu tot €7,50 korting per maand!
Maximaal voordeel als je thuis internet van Ziggo hebt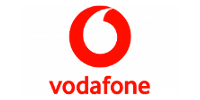 Bekijk actie
2. Apart fotoalbum voor screenshots en selfies
Is jouw Filmrol op je iPhone een onhandige mix van vakantiekiekjes, selfies, opgeslagen WhatsApp-afbeeldingen en screenshots? iOS 9 gaat je helpen met de indeling door middel van een apart fotoalbum voor selfies en screenshots die je hebt gemaakt. Je iPhone en iPad maken nu al automatisch een apart album aan voor panorama's, video's, vertraagde foto's en tijdsverloop en daar komen dus nog twee albums bij. Ook erg handig om in één keer alle screenshots te verwijderen.
3. Meer apps in mapjes op iPad
Het grotere scherm op iPads gaat in iOS 9 beter benut worden doordat je meer apps kunt opslaan in mapjes. Momenteel is de ruimte in de mappen beperkt tot schermen (pagina's) van 3×3 apps, net als op de iPhone, maar dat zal uitgebreid worden naar 4×4 apps. Het maximum aantal schermen bedraagt nog steeds 15, dus dat betekent je in totaal 240 apps kwijt kunt in een mapje op de iPad, 105 meer dan in iOS 8.
4. Verbeterde twee-staps-verificatie
Apple werkt aan een verbeterde versie van zijn twee-staps-verificatie, een extra beveiliging waarmee je toegang tot je account moet goedkeuren vanaf een tweede apparaat. In iOS 9 en OS X El Capitan wordt de beveiliging opgenomen in het besturingssysteem zelf. De beveiligingscode gaat van vier naar zes cijfers en wordt voortaan ook getoond op Macs die El Capitan draaien. Volgens Apple wordt de verificatie in zijn geheel veiliger en gebruiksvriendelijker. Bovendien wordt afscheid genomen van de herstelcode, die momenteel gebruikt kan worden wanneer je geen toegang meer hebt tot vertrouwde apparaten. Het herstellen van toegang tot een Apple ID verloopt dan via de klantenservice.
5. Nieuws verzameld in aparte app
De Nieuws-app, een van de grote nieuwe functies in iOS 9, is beschikbaar gekomen in de derde bètaversie. In deze app worden alle belangrijke en grootste nieuwtjes van over de hele wereld opgenomen, evenals (online) magazines. Aan de hand van je leesgedrag wordt Nieuws gepersonaliseerd, zodat je op een gegeven moment alleen voorgeschoteld krijgt wat je echt interessant vindt. In Nederland hebben we er echter voorlopig nog niet veel aan, want Nieuws wordt eerst gelanceerd in de VS, Australië en het Verenigd Koninkrijk.
Publieke bèta
In juli komt er tevens een publieke bèta van iOS 9 beschikbaar, die door iedereen met een ondersteunde iPhone, iPad of iPod touch getest kan worden. Omdat het gaat om een bètaversie, is het overigens nooit zeker dat deze functies (op Nieuws na) ook werkelijk beschikbaar komen in de definitieve versie van iOS 9.