Zit je krap bij kas? Geen nood, want wij voorzien je deze week van vijf gratis apps voor je iPhone, iPod touch en iPad. Zoals iedere week: pak je apparaat erbij, neem plaats in je luie stoel, tap de links aan en geniet van de apps.
Let op: de apps in deze lijst zijn slechts tijdelijk gratis. Ben er snel bij, voordat ze weer in prijs stijgen!
De iPhone 14 nu tot €7,50 korting per maand!
Maximaal voordeel als je thuis internet van Ziggo hebt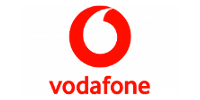 Bekijk actie
ReaddleDocs
iPhone | Readdle | 18,7MB
De vakantieperiode loopt op zijn eind. Handige apps die je helpen tijdens je studie of werk komen daarom goed van pas. ReaddleDocs heeft een ingebouwde pdf-reader en laat je Word-, Excel- en PowerPoint-bestanden lezen. Mooie aanvulling voor je mapje met 'Werk en Studie'-apps.
Bouncy Mouse HD
iPad | Munkadoo Games | 18,8MB
Muizen houden van kaas, dat weet iedereen. Ook Bouncy Mouse doet zich dagelijks tegoed aan de geelgekleurde versnapering, maar hij krijgt het niet voor niets. Zijn aartsvijand Captain Cat ligt altijd op de loer. Help jij Bouncy door de meer dan veertig levels heen?
Farm Invasion USA Premium
Universeel | Handy Games | 23,7MB
Aliens zijn op aarde geland, en de vlegels jatten al het graan! Er zit niet anders op: neem in Farm Invasion USA Premium plaats op een oogstmachine, trap het gas in en haal die dieven van je landgoed af. De jacht op buitenaardse wezens is bij deze geopend!
They Need To Be Fed
Universeel | YoYo Games | 26,9MB
De monsters hebben honger en dus moeten ze gevoerd worden. Loods de zwarte beestjes door de levels heen, naar het hongerige megamonster aan het einde. Je hebt in They Need To Be Fed heel wat te stellen met de zwaartekracht. Kijk uit voor de puntige rotsen!
Lapse It Pro
iPhone | Interactive Universe | 4,9MB
Je kent ze vast wel, die versnelde filmpjes waarin je in slechts enkele seconden een bloem volledig ziet bloeien of een vlinder ziet ontpoppen. Met Lapse It Pro kun je zelf dergelijke videootjes schieten. Neem ook zeker een kijkje in de galerie van de app.