Apple heeft de ontwikkelomgeving WatchKit voor de Apple Watch gepubliceerd. Hiermee kunnen ontwikkelaars aan de slag om apps voor het horloge te programmeren. WatchKit geeft daarmee al een goede indicatie wat met de Apple Watch allemaal mogelijk is. Wij hebben de belangrijkste informatie uit de documentatie van WatchKit op een rijtje gezet.
1. iPhone vereist
Vooralsnog zijn apps op de Apple Watch alleen uitbreidingen van bestaande iPhone-apps. Deze kunnen informatie naar het horloge sturen, dat die informatie vervolgens op het scherm toont. Volgens Apple komt alle rekenkracht voor de Watch-apps rechtstreeks van de processor van de iPhone. Daarnaast moeten Watch-apps altijd een aanvulling zijn op iPhone-apps en mogen ze deze niet vervangen. Deze strikte regels gelden overigens slechts tijdelijk, ergens in 2015 wordt he took mogelijk om apps te maken die alleen voor de Apple Watch zijn bedoeld. Wellicht na de WWDC 2015?
De iPhone 14 nu tot €7,50 korting per maand!
Maximaal voordeel als je thuis internet van Ziggo hebt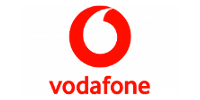 Bekijk actie
2. De resolutie(s)
De Apple Watch komt in twee maten, dus er zijn ook twee resoluties. Het Retina-display van het grotere 42mm-model heeft 312 x 390 pixels, het 38mm-model 272 x 340. De ontwikkelaars hoeven overigens geen aparte interface voor beide groottes te maken, want de interface wordt geschaald. Dat betekent dat er in de toekomst allerhande schermgroottes naast elkaar kunnen bestaan.
3. Notificaties
Er zijn twee typen notificaties op de Apple Watch. Een zogeheten 'Short Look' verschijnt als je je pols optilt en laat alleen even een app-symbool of -naam zien. Houd je je pols wat langer omhoog, dan verandert de notificatie in een 'Long Look' waar meer informatie wordt getoond. Bij een 'Long Look' kun je ook iets doen met de melding, zoals snel een antwoord sturen. Daarnaast kunnen ontwikkelaars nog 'Glances' maken voor echt simpele gegevens zoals de tijd, het weer of een to-do-lijst.
4. Afbeeldingen en video's in apps
Apps voor Apple Watch mogen tot aan 20 MB aan afbeeldingen gebruiken, alles daarboven móet van de bijbehorende iPhone-app komen. Daarnaast kunnen animaties op basis van meerdere afbeeldingen worden gemaakt (dus in principe gif'jes). Video's zijn niet mogelijk … maar wie dat überhaupt op zo'n klein schermpje?
5. Nieuw lettertype
De Apple Watch krijgt een nieuw, speciaal ontworpen lettertype! Het heet San Francisco en ziet er geweldig uit. Op de site van designer Sebastiaan de With kun je het lettertype downloaden, hieronder vind je een voorbeeld van The Next Web.