Elk jaar weer hebben we allerlei voornemens en doelen voor onszelf bepaald. Om je te helpen dit te realiseren hebben we de vijf beste gratis apps voor je op een rijtje gezet.
1. 7 Minute Workout
Een populair voornemen voor het nieuwe jaar is vaak (meer) sporten. Deze app laat je in 7 minuten 12 oefeningen van 30 seconden doen. Je kunt hierbij zelf bepalen hoe intensief je training is. Je hebt naast een bank of stoel geen extra attributen nodig. Je kunt deze workout dus vrijwel overal uitvoeren. Het excuus dat je te veel tijd kwijt bent telt dus niet meer!
Gratis | iPhone en iPad | 133 MB

De iPhone 14 nu tot €348 korting!
• Maximaal voordeel als je thuis Ziggo hebt
• 6 maanden Apple Music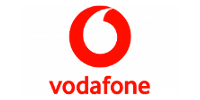 Bekijk actie
2. Hours Keeper
Als je dit jaar productiever te werk wilt gaan, is dit een handig hulpmiddel. Hours Keeper houdt bij hoeveel tijd je dagelijks met al je activiteiten bezig bent. Natuurlijk moet je de uren wel zelf invoeren. Tijd is geld, daarom houdt de app naast de tijd ook je uurloon bij. Benieuwd hoeveel tijd je wekelijks of maandelijks ergens aan kwijt bent of hoeveel je hebt verdiend? Hours Keeper houdt het allemaal voor je bij. Je hebt zowel een gratis als een betaalde versie.
Gratis en betaald | iPhone en iPad | 20.2 MB

3. ABN Amro Grip
Heb je in 2016 iets te veel geld uitgegeven en wil je meer 'grip' op je geld? ABN Amro Grip houdt je uitgavenpatroon bij waardoor je een duidelijk overzicht krijgt van waar je je geld nou precies aan uitgeeft. Je moet wel klant van ABN Amro zijn. Je koppelt namelijk je persoonlijke bankrekening met de app 'Bankieren' aan 'ABN Amro Grip'. ING heeft met 'Kijk Vooruit' een dergelijke functie in hun 'Mobiel Bankieren App' verwerkt.
Gratis | iPhone en iPad | 90.6 MB
4. CalorieTeller
Wil je dit jaar afvallen of juist aankomen? CalorieTeller door FatSecret helpt je! Je vult in wat je dagelijks binnenkrijgt en de app telt alle calorieën voor je. Naast het tellen van de calorieën geeft de app ook informatie over het eten wat je binnenkrijgt. De app kent maar liefst 3 miljoen verschillende soorten voedsel, dus de kans is klein dat je iets invoert wat CalorieTeller niet kent.
Gratis | iPhone en iPad | 64.5 MB
5. Breathe
Wil je dit jaar minder stress in het (dagelijkse) leven? Dan is de app Breathe een goed hulpmiddel. Eerder hebben wij al een uitgebreide review over deze app geschreven, de app is exclusief beschikbaar voor de Apple Watch. Breathe helpt je elke dag uit de hectiek van je dag te halen door je een aantal keer per dag ademhalingsoefeningen te laten doen. De oefeningen duren standaard één minuut, waarbij je je focust op 7 ademhalingen. Je kunt er ook voor kiezen om oefeningen van vijf minuten uit te voeren. Je kunt hierdoor je ademhaling vertragen naar 4 ademhalingen per minuut. Of juist versnellen tot 10 per minuut.
Gratis | Apple Watch