Zorg dat je 4 oktober 's avonds niets te doen hebt, want dan wordt de iPhone 5 door Tim Cook gepresenteerd aan het grote publiek. Officieel bevestigd is dat pas als we de uitnodiging van Apple in de bus hebben, maar AllThingsD, het weblog van de meestal goed geïnformeerde 'Wall Street Journal', is ervan overtuigd dat het dinsdag 4 oktober zover is.
Tim Cook
De kans dat Steve Jobs op het evenement verschijnt om de nieuwe iPhone te presenteren, is na zijn afscheid op 25 augustus jongstleden nihil geworden. Dit is dus hét moment voor Tim Cook om zich te profileren als de nieuwe Apple-baas en met de nieuwe iPhone te pronken, geholpen door andere prominente Apple-figuren als Phil Schiller (Product Marketing), Scott Forstall (iOS) en Eddy Cue (Internet Software and Services).
De iPhone 13 nu met 3 maanden gratis Apple TV+!
Maximaal voordeel als je thuis internet van Ziggo hebt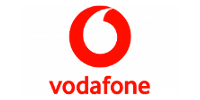 Bekijk actie
Rest de vraag of Jobs helemaal niet in de zaal aanwezig zal zijn of toch als 'one more thing' op het podium zal verschijnen, om afscheid te nemen. Dat leidt wellicht de aandacht af van Tim Cook, maar als Jobs' gezondheid het toelaat, is het wellicht een mooi gebaar aan de man die Apple eigenhandig tot een van de meest succesvolle technologiebedrijven ter wereld heeft gemaakt en met 'one more thing…' zowel pers als publiek in vervoering bracht.
Verrassingen
Alle ogen zijn dus gericht op Tim Cook, Steve Jobs en de iPhone 5. Maar heeft Apple nog andere verrassingen in petto? Worden er ook nieuwe iPods geïntroduceerd, of zelfs een iPad HD? Wat kunnen we op 4 oktober nog meer uit de hoge hoed van Apple verwachten, nu iOS 5 en iCloud al zijn aangekondigd? Wij kunnen niet wachten tot de uitnodiging van Apple die de datum bevestigt, binnenkomt. De afgelopen jaren kwam die uitnodiging vaak een ruime week van tevoren, dus we maken ons nu nog geen zorgen.